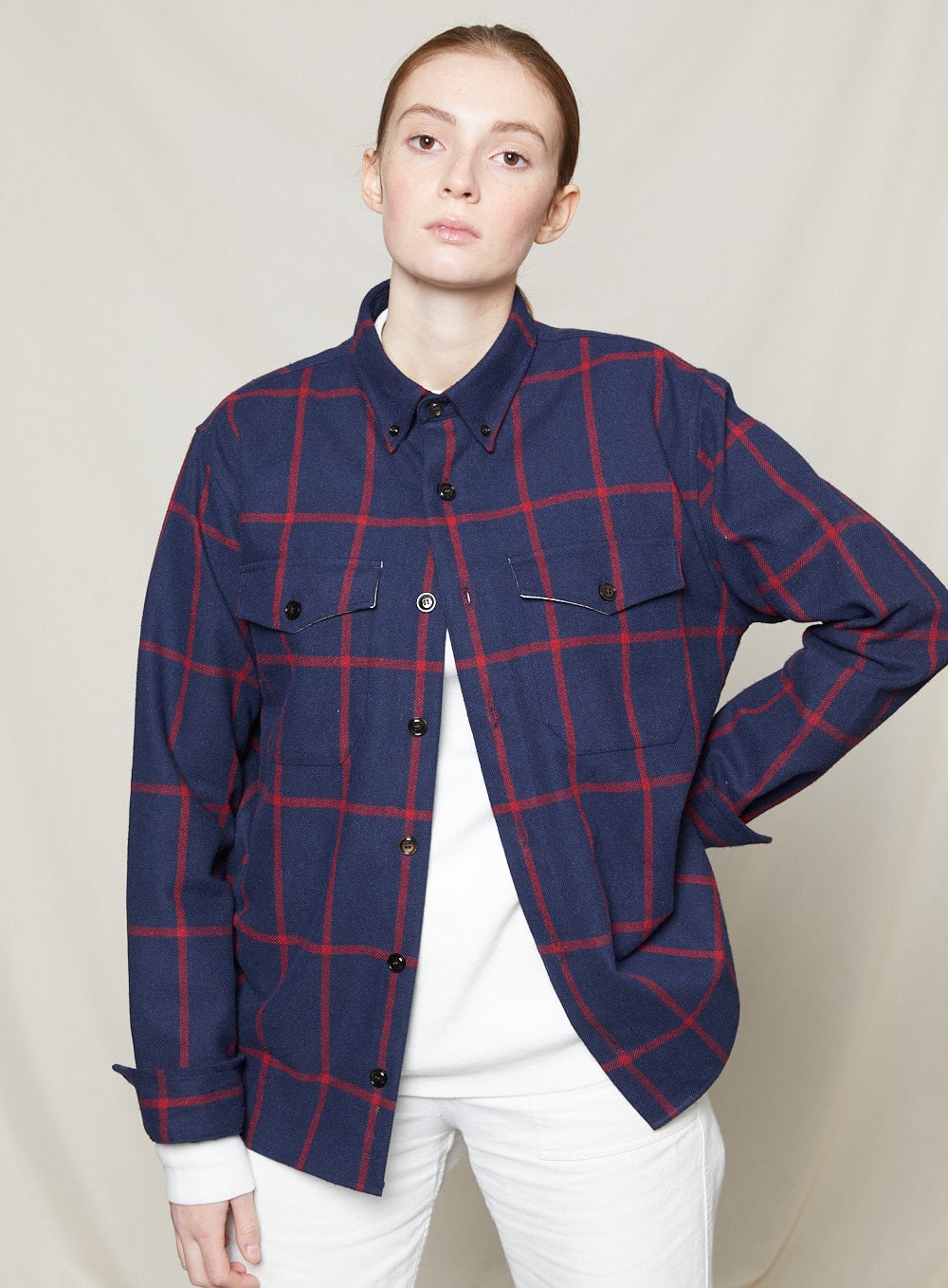 Description
Cotton blend overshirt made from 100% recycled fabric, excluding trim. Straight cut with a slightly rounded hem. Casein (milk protein) buttons. Top-stitched buttoned collar.
Reinforced inside yoke. Two chest pockets with buttoned flap closures. Button cuffs. Our model Sanjeev is 183cm tall and is wearing a Medium.
Composition
Fabric : 50% recycled cotton, 50% recycled polyester
Origin of Materials
The 100% recycled yarn is from a blend of cotton and polyester spun in the south of France. Weaving & finishing are done few kilometers away in Castres before being sewn in Portugal, north of Porto.
The casein buttons are made in Italy.
Price Breakdown
Size Guide
Care Instructions
Wash at a 30°C (86°F) using the hand-wash or gentle program. Do not machine dry. Lay flat to dry, avoiding direct sunlight. We suggest you do not dry clean this item.