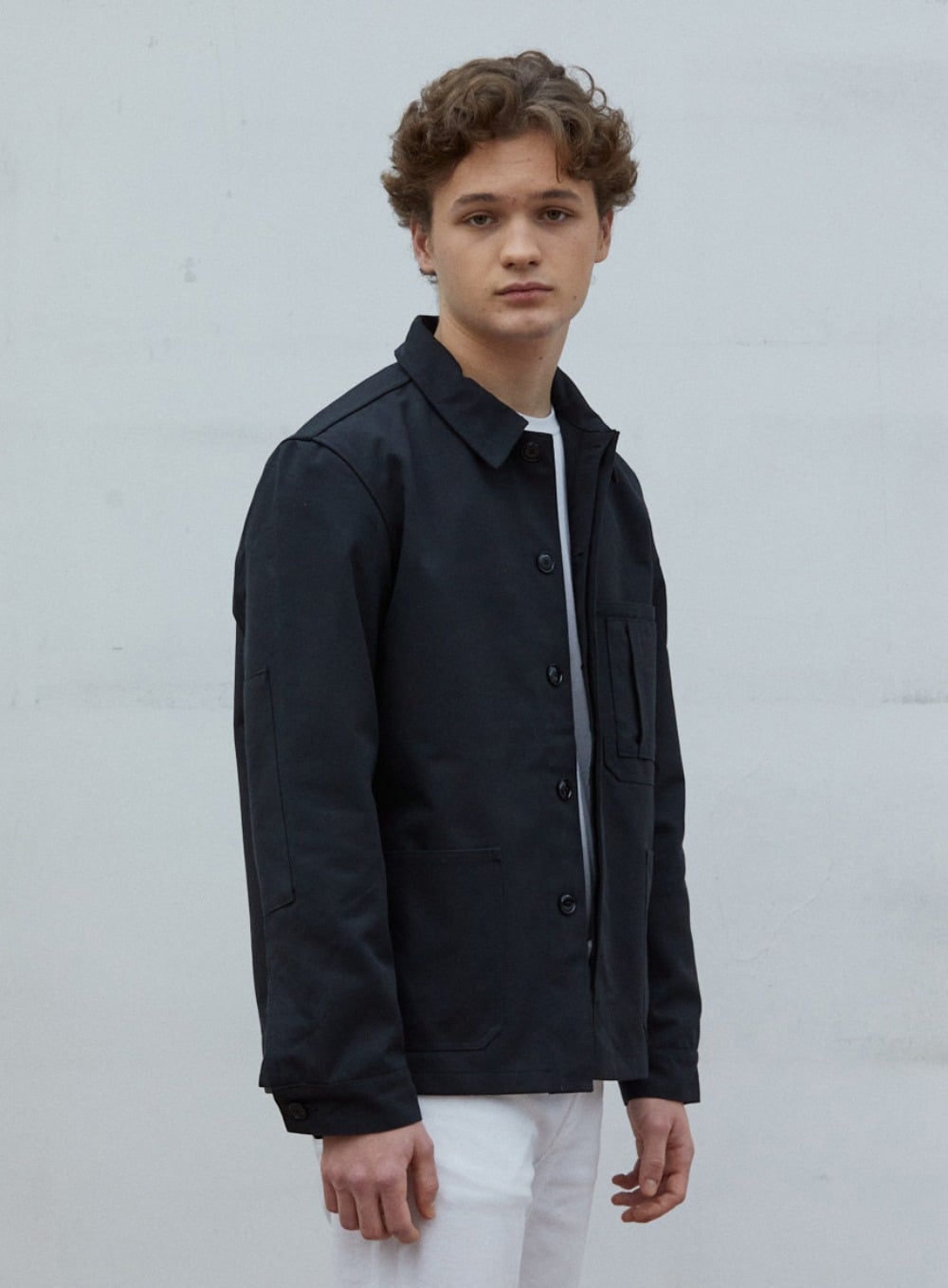 Description
Cotton blend gabardine jacket from 100% recycled fabric. Straight cut and hem. Button placket hides the buttons. Casein (milk protein) buttons. Double patch chest pocket. Buttoned cuff. Two large waist-level patch pockets. Two interior patch pockets. Lining of the same color and material as outside.
Benoît is 186 cm tall and is wearing a Large.
Naomi is 170 cm tall and is wearing a Small.
Composition
Fabric : 52% recycled polyester, 48% recycled cotton
Origin of Materials
The 100% recycled yarn is from a blend of cotton and polyester spun in Spain. Weaving & finishing are done the south of France in Castres before being sewn in Poland.
The casein buttons are made in Italy.
Price Breakdown
Size Guide
Care Instructions
Wash at a 30°C (86°F) using the hand-wash or gentle program. Do not machine dry. Lay flat to dry, avoiding direct sunlight. We suggest you do not dry clean this item.