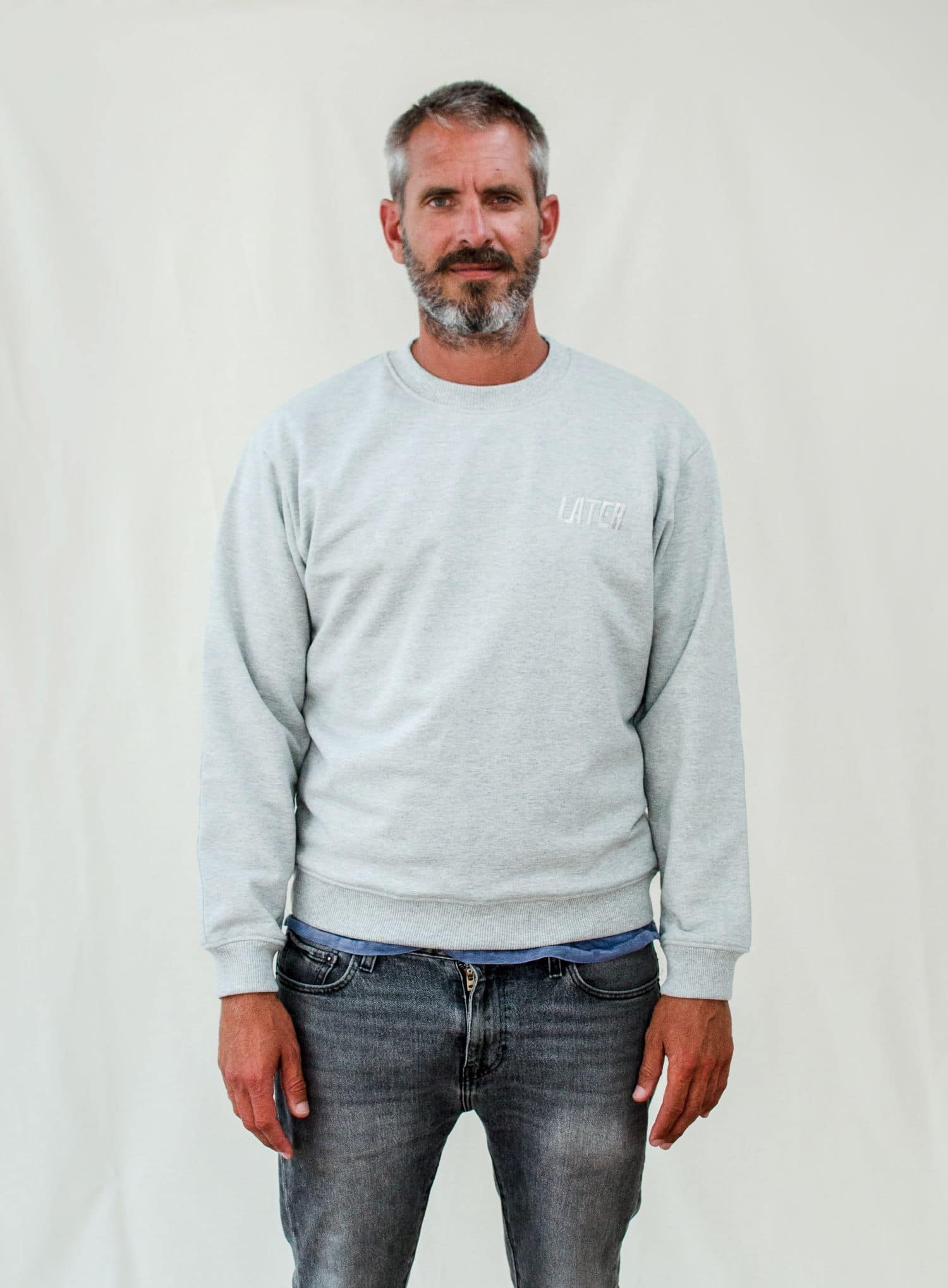 Description
Boxy fleece sweatshirt with  a crew neck collar and long sleeves.
Stitching details at the back of the sleeve.
Soft and comfortable 100% recycled material.
Tone-on-tone "LATER" logo embroidery on the chest and navy blue "3-point" embroidery on the left cuff.
5 cm ribbed finishes.
François is 185 cm tall and wears a size L.
Composition
Fabric: 52% recycled polyester, 48% recycled cotton
Origin of Materials
The 100% recycled yarn from a cotton-polyester blend is spun in Spain.
The fleece is knitted in France.
The confection is made in Portugal.
Price Breakdown
Size Guide
Care Instructions
Wash at a 30°C (86°F) using the hand-wash or gentle program. Do not machine dry. Lay flat to dry, avoiding direct sunlight. We suggest you not dry clean this item.