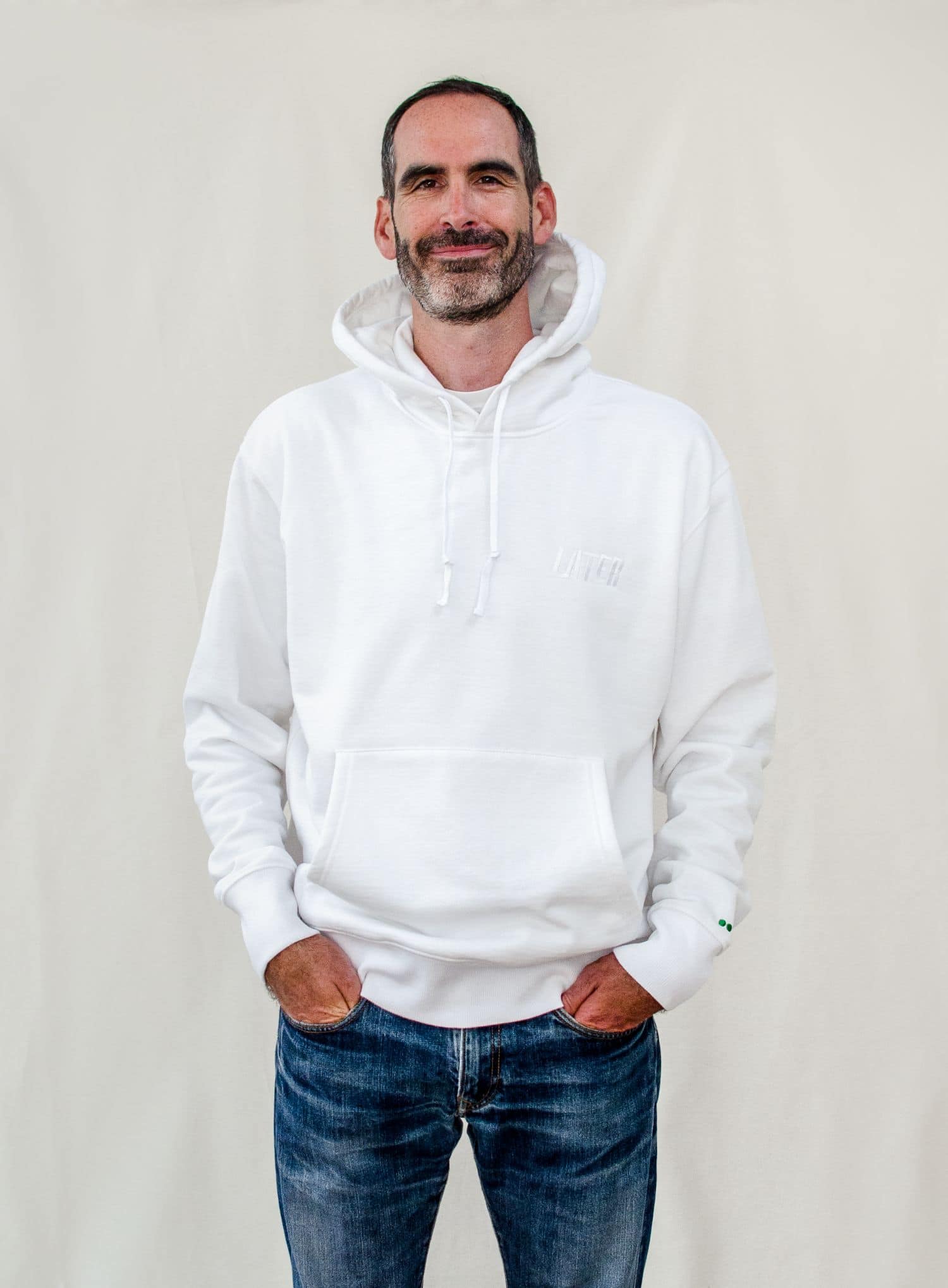 Description
Loose fleece sweatshirt with adjustable hooded collar and long sleeves.
Kangaroo style front pocket.
Soft and comfortable 100% recycled material.
Tone-on-tone "LATER" logo embroidery on the chest and green "3-point" embroidery on the left cuff.
8 cm ribbed finishes.
Bruno is 185 cm tall and wears a size L.
We suggest you to choose a lower size if you like it not too oversized.
Composition
Fabric: 52% recycled polyester, 48% recycled cotton
Cords: 100% recycled polyester
braid: 100% recycled polyester
Origin of Materials
The 100% recycled yarn from a cotton-polyester blend is spun in Spain.
The fleece is knitted in France.
The cords are made in France
The confection is made in Portugal.
Price Breakdown
Size Guide
Care Instructions
Wash at a 30°C (86°F) using the hand-wash or gentle program. Do not machine dry. Lay flat to dry, avoiding direct sunlight. We suggest you not dry clean this item.