Description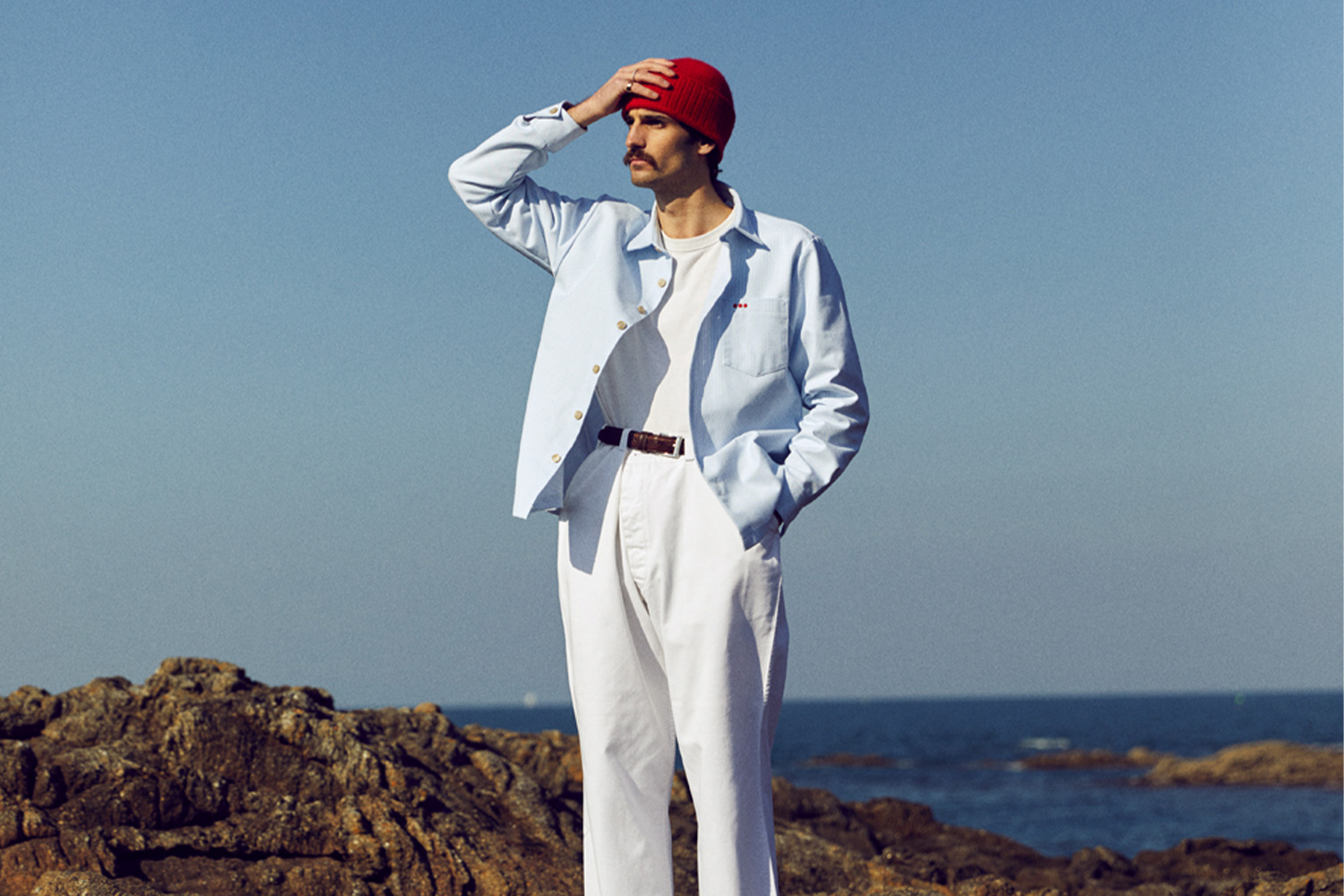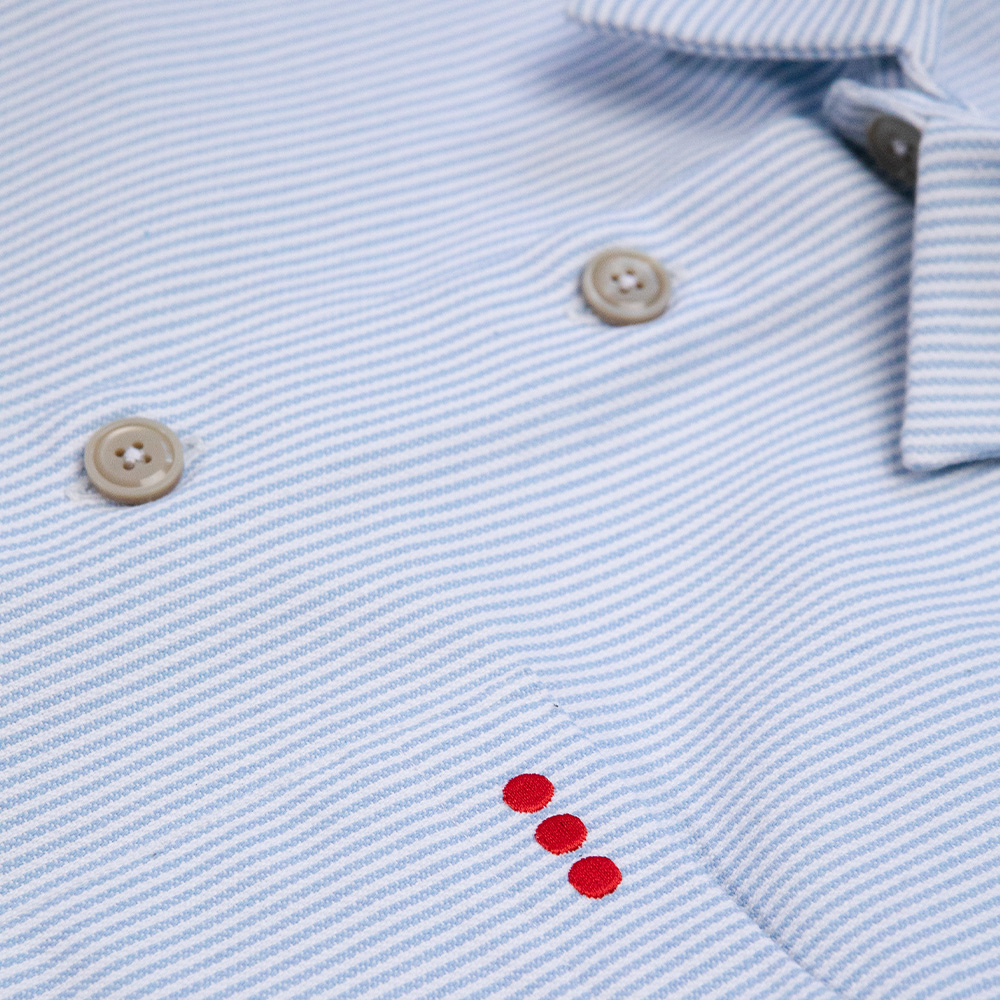 Escaped from our logo, 3 small points came to settle on your heart…
The wrist is one of our signatures. We worked it so you can wear it closed, open or rolled up.
100% recycled cotton shirt
Why produce new materials when we know that 100,000 tons of clothes are thrown away every year? At LATER… we work with what is there No dye is added!
That's why we think of clothing differently. This cotton twill shirt is obtained only from old textiles. Once defibered, our spinner makes new spools. A way to give life to a stock of clothes destined to be destroyed.
A soft and resistant cotton fabric
For this shirt, we opted for a cotton twill. Mixed with recycled polyester, we obtain a light, flexible and resistant fabric. Very soft, this flannel meets many of our requirements, starting with quality. Designed to last, the shirt is not ready to let you go.
Composition: 50% recycled cotton / 50% recycled polyester
Produce in small quantities, locally
To remain coherent with our will to privilege recycled materials, we make the choice of a close production, using local know-how. All our parts are produced in very small quantities in order to control our stock. From the fabrics to the label and the lining, every step of the manufacturing of this overshirt is made in France and Portugal. This choice allows us to personally know the people who make our recycled cotton shirts. This allows us to build strong relationships with our partners but also to ensure the working conditions ourselves.
For the size, this shirt is straight but not fitted. You can choose your usual size.
If in doubt, here is the size guide to help you choose your best recycled cotton striped shirt. Or you can also contact us by mail or on our social networks for a personalized answer.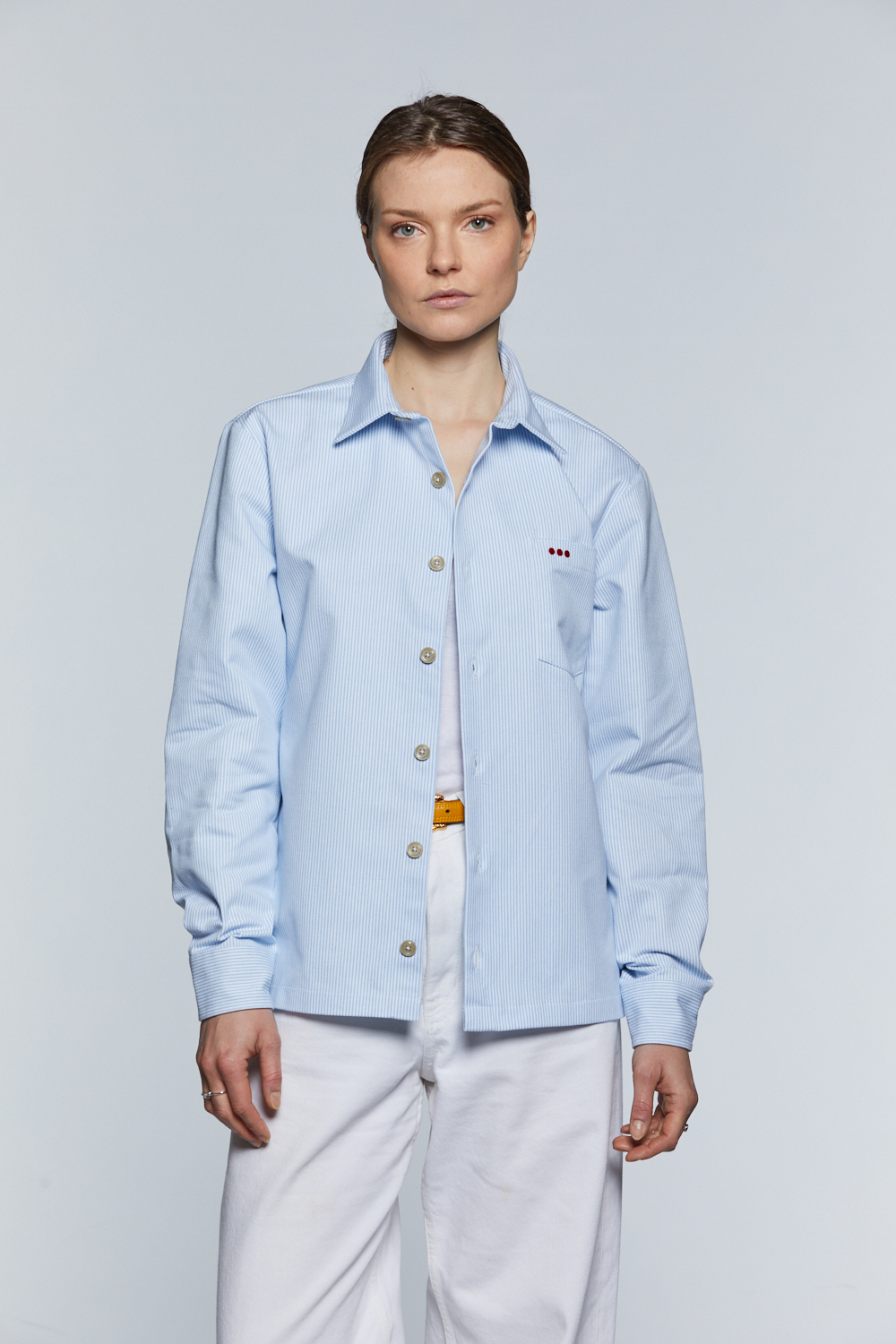 Charlotte, 1m75, 50kg, size S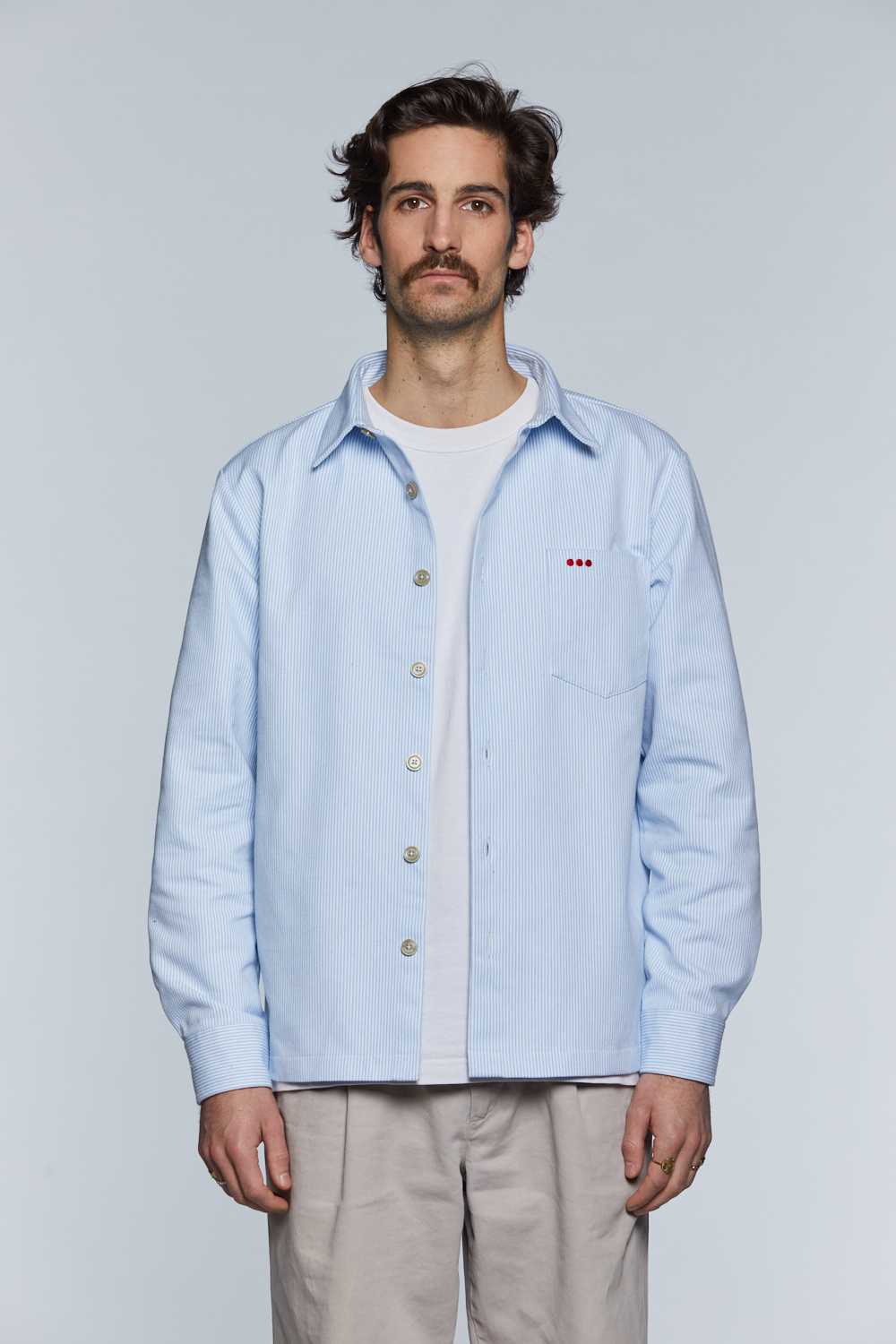 Xavier, 1m80, 67kg, size M
Make your striped cotton shirt last longer
This recycled cotton shirt must be maintained with care.
We recommend that you wash it at 30° using the delicate program, or hand wash on your machine without mechanical drying.
Dry your overshirt flat in the shade.
We recommend that you do not wash this shirt at a professional laundry that performs chemical cleaning.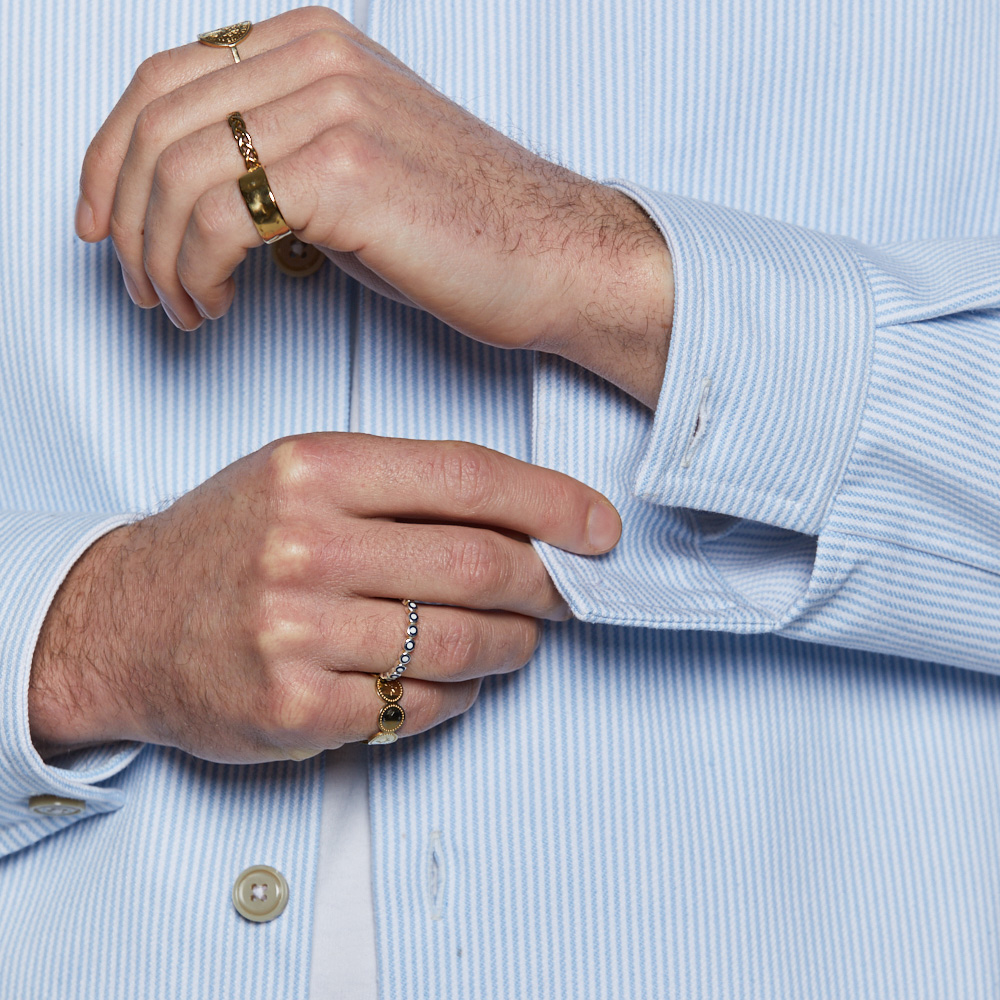 A desire to change things
When we launched LATER…, we started from an observation: we don't really know what we consume. Where do the materials come from? Where are they processed? In what conditions ? Where does our money go?
With LATER… we want to provide full transparency. We want to allow the customer to understand what he is buying but, above all, to understand our approach, our choices and our way of producing.
LATER… , it is a life project. It is the desire to give meaning to clothes, but also to the world of fashion. Getting as close as possible to our values, to what motivates us every day: respecting the environment, respecting people. For this, our pieces are entirely made from 100% recycled fabrics. We also rely on local know-how to offer quality, durable and timeless clothing.