Description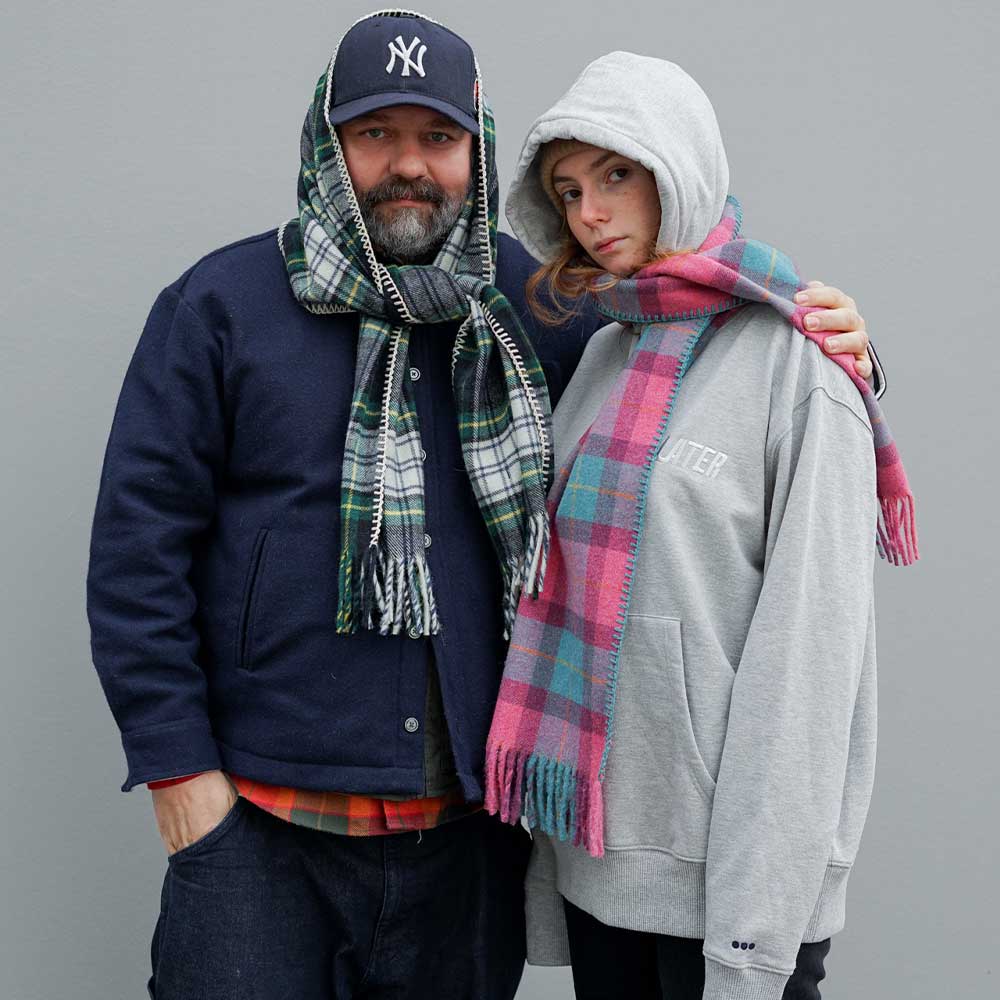 Why produce new materials when we know that 100,000 tons of clothes are thrown away every year? At LATER… we work with what we have. No dye is added!
That's why we think of clothing differently. Also, it passes by the wool sheet that we use. It is obtained only from old textiles. Once defibered, La filature du parc in Brassac, in the South of France, makes new spools. A way to give life to a stock of clothes destined to be destroyed.
A wool sheet of unique quality
Our wool sheet, the same one used for our overshirts, adopts the characteristics of a traditional wool flannel. Its feel and thickness make it warm and comfortable, and it meets several of our requirements, the first being quality.
The weaving is done in Castres, at Pierre Calvet. We chose a mixture of recycled wool (70%) and recycled polyamide (25%). The rest is obtained from other fibers, already present in the fabrics before they are defibered.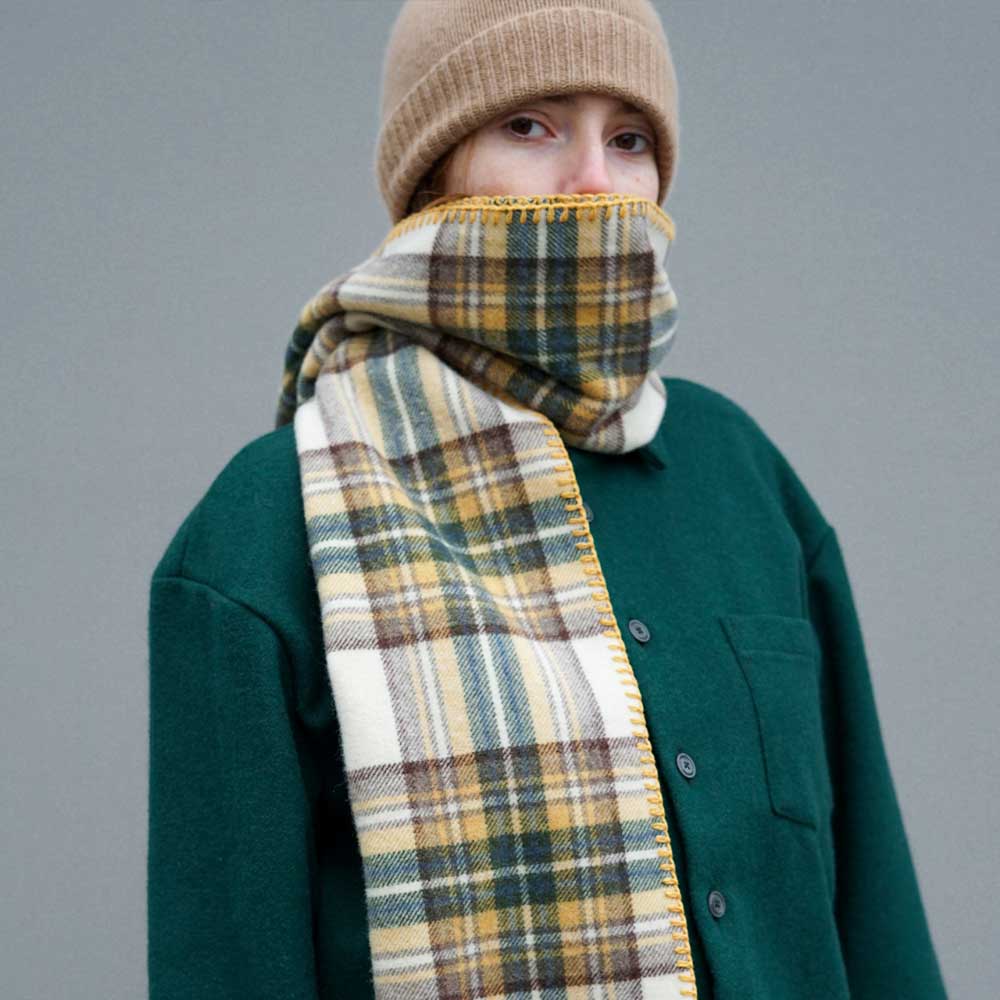 3 squares to fit your style
Navy and bottle green, this tartan is a classic and warm…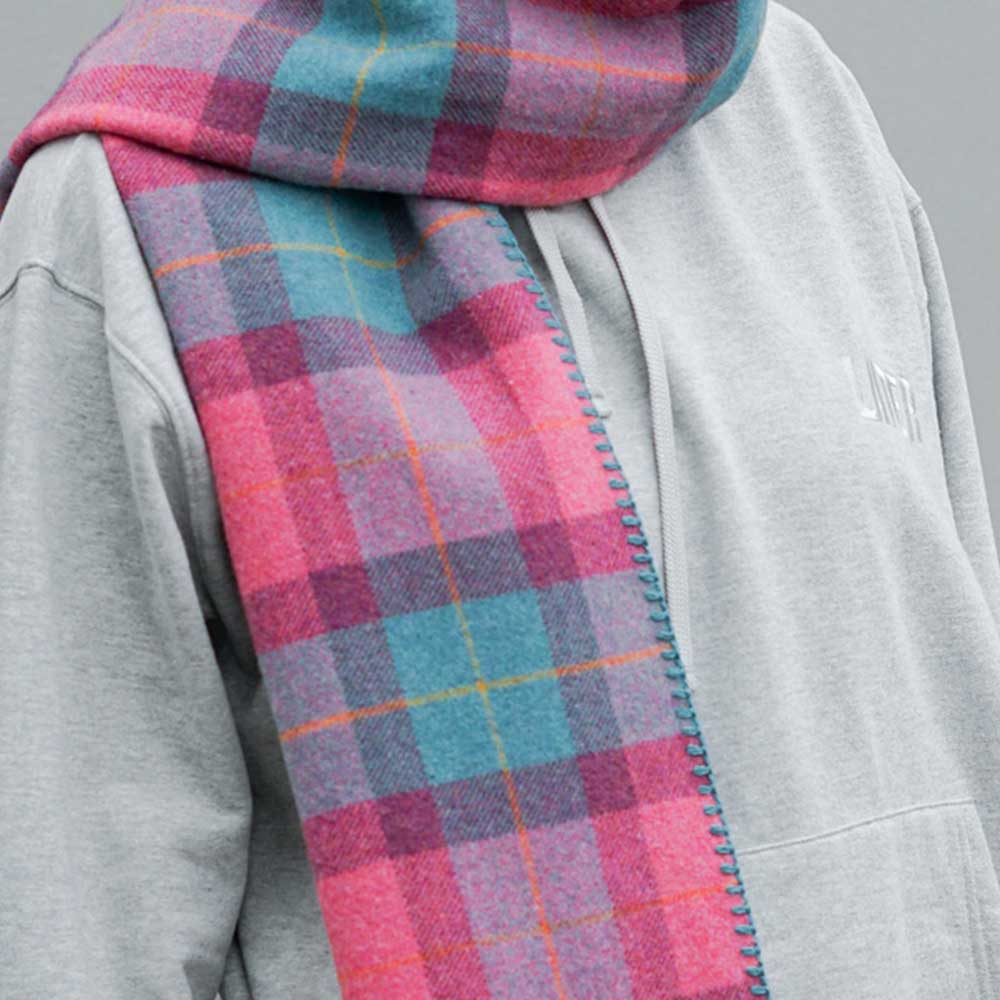 A powerful pattern that will add character to any outfit.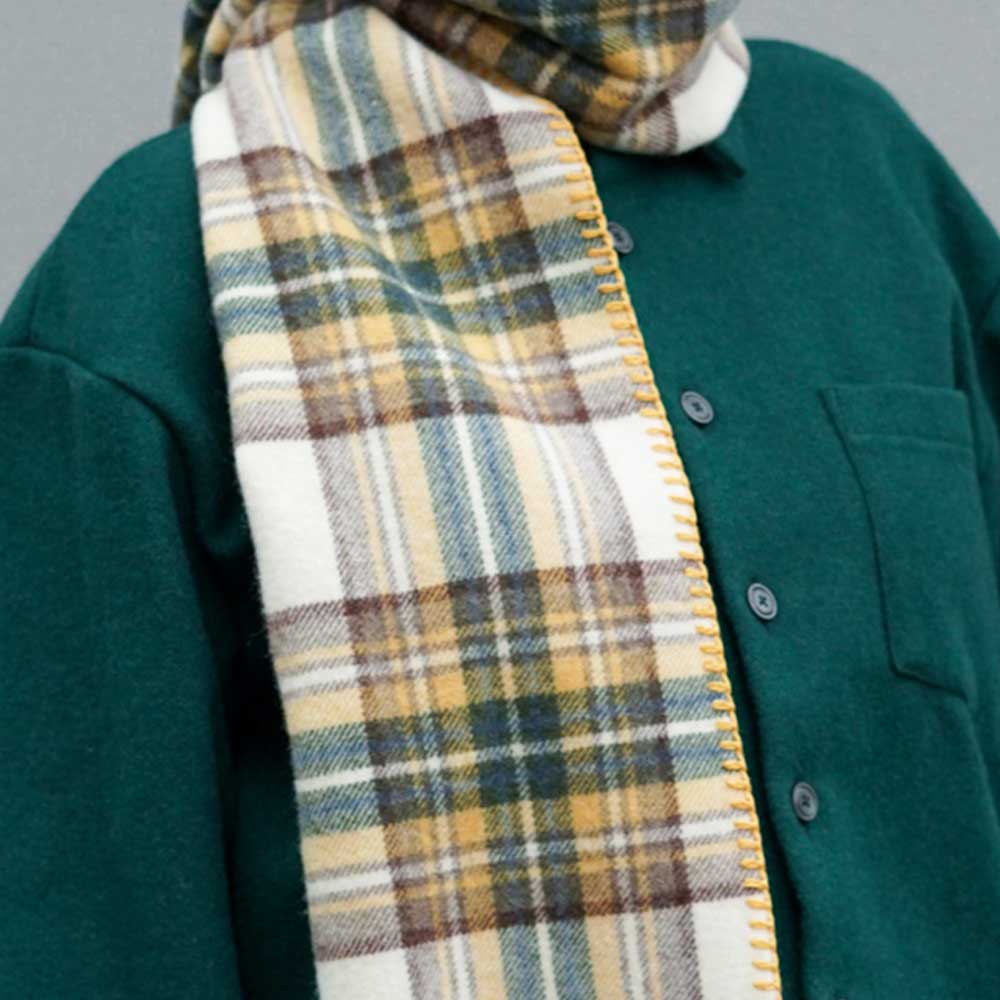 This yellow and ecru pattern, these soft colors go easily with everything.
Recycled, spun, woven and made in France, in Castres!
Logical continuation of the use of old textiles to realize our wool sheet, we make the choice of a close production, using local know-how. All our pieces are produced in very small quantities in order to control our stock as much as possible. For this plaid, all the manufacturing steps are done within 30km from Castres. This choice allows us to know personally the people who make our pieces. We can thus weave strong links with our partners but also ensure ourselves of the working conditions.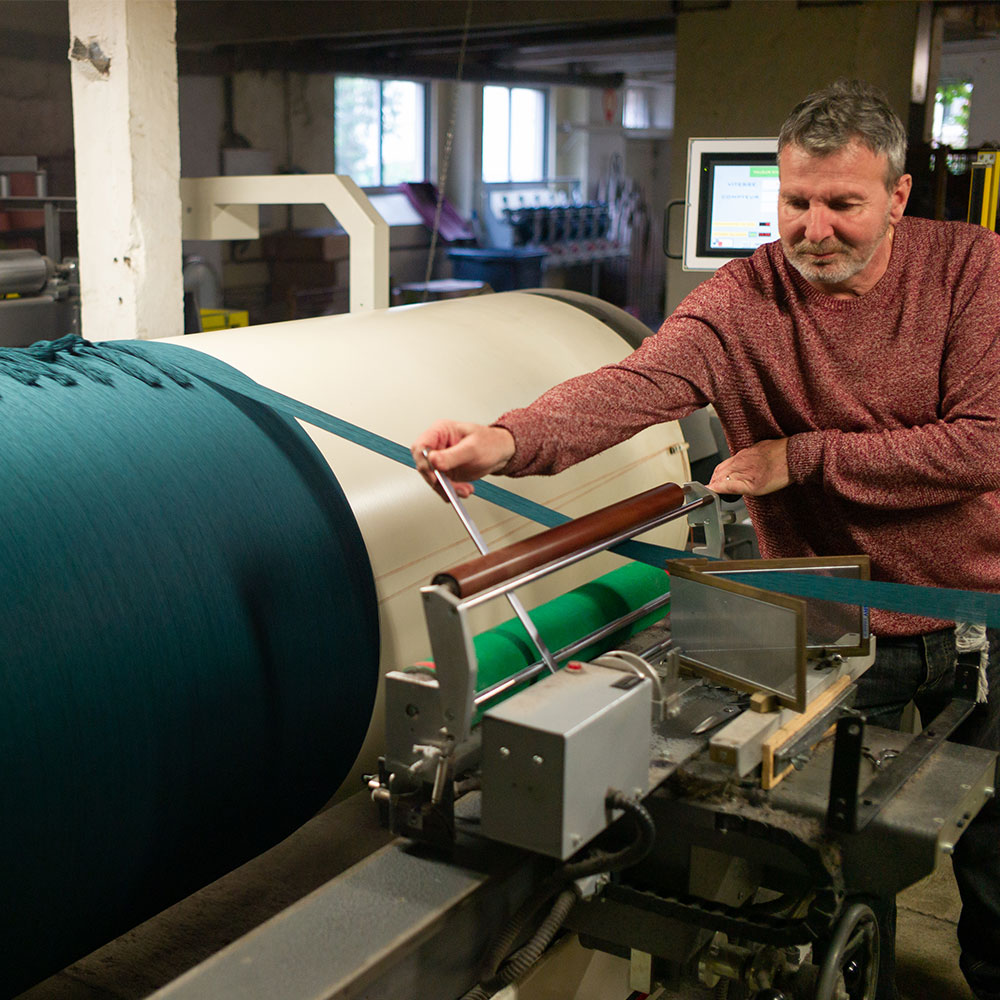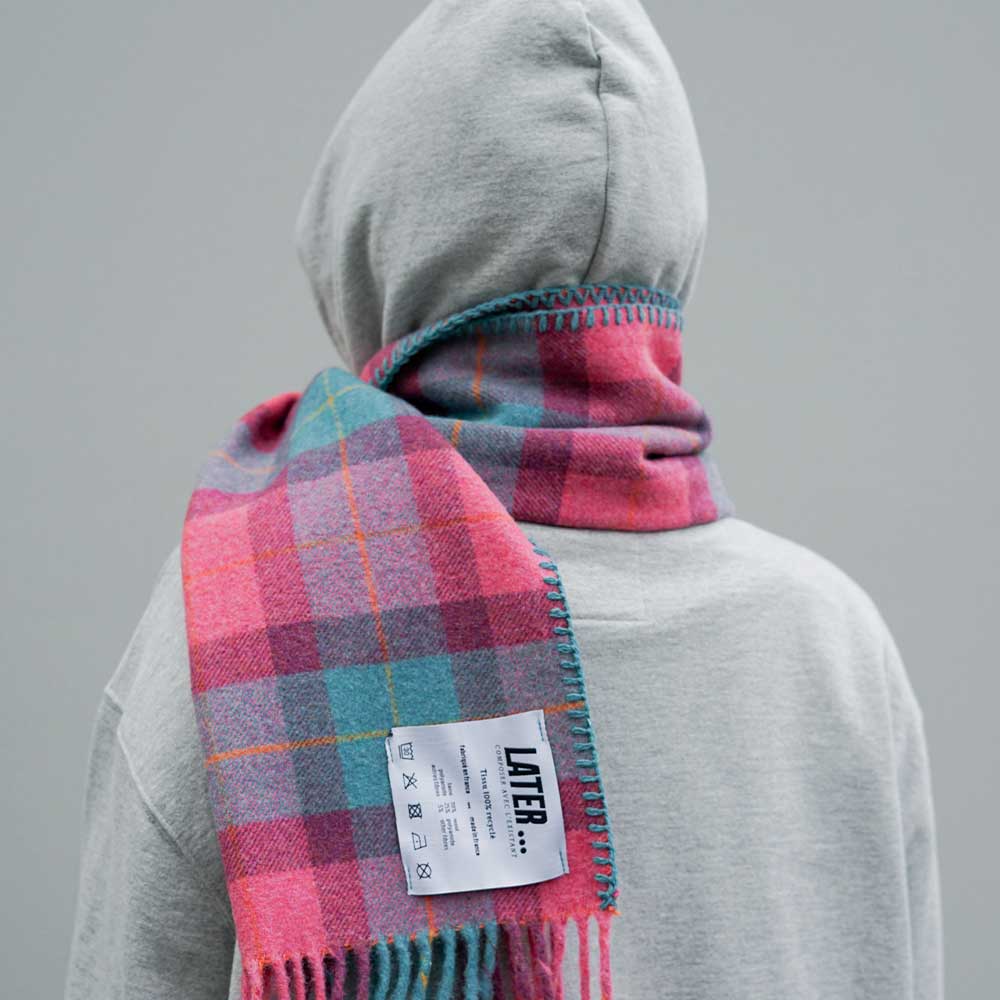 A desire to make a difference
LATER… , is a life project. It is the desire to give meaning to clothes, but also to the world of fashion. To get as close as possible to our values, to what motivates us every day: to respect the environment, to respect the human being. For this, our pieces are entirely made from 100% recycled fabrics. We also rely on local know-how to offer quality, durable and timeless clothing.