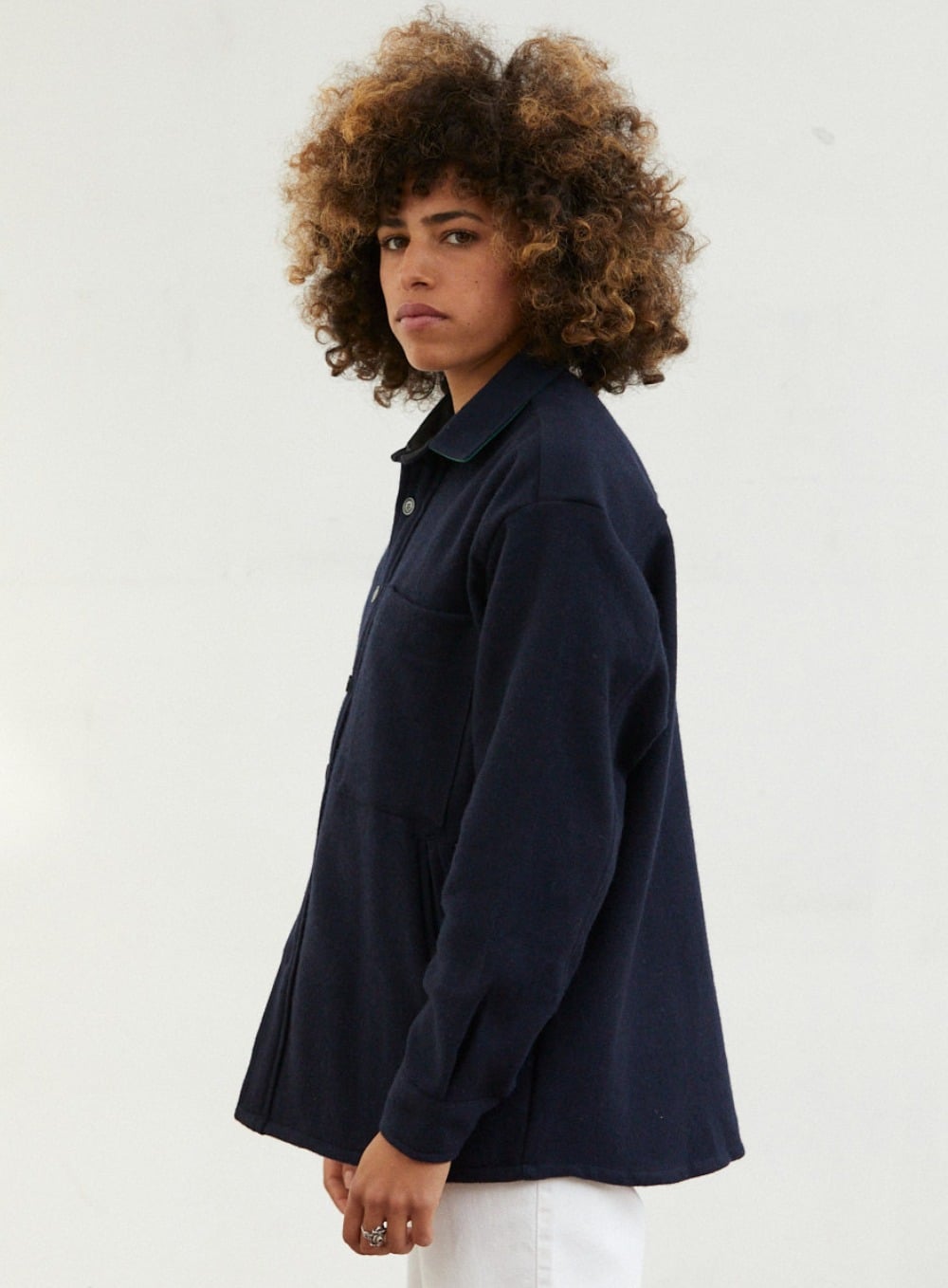 Description
Wool blend overshirt in 100% recycled fabric. Oversized cut, dropped shoulder. Slightly rounded hem, short.
Wide sleeves. Casein (milk protein) buttons. Stitched collar. External reinforcement of with ecru-fabric collar and button placket. Large patch chest pocket. Internal reinforcement on wrist with ecru-fabric.
Two welt pockets. Inside pocket.
Naomi is 163 tall and is wearing a Small.
Benoît is 183cm tall and is wearing a Large.
Composition
Fabric : 70% recycled wool, 25% polyamide, 5% other fibers
Origin of Materials
The 100% recycled yarn is made from a mix of wool and polyamide, spun in the south of France. Weaving & finishing are done few kilometers away in Castres before being sewn in Portugal, north of Porto.
Casein buttons are made in Italy.
Price Breakdown
Size Guide
Please contact us for specific advice at hello@bylater.com
Care Instructions
Wool is by nature fragile. We recommend you wash it at a 30°C (86°F) using the hand wash or wool program. Do not machine dry. Lay flat to dry, avoiding direct sunlight. Do not dry clean.