Description
A casual overshirt in thick, comfortable wool
This loose-fitting piece with two flap pockets and button-down collar is designed to suit all seasons. Inspired by pea coats, its thick wool cloth woven in France brings a comforting quality to this overshirt. On a t-shirt, shirt or hoodie, it's a delicious blend of traditional codes and sportswear details. The casual wool overshirt remains as timeless as ever.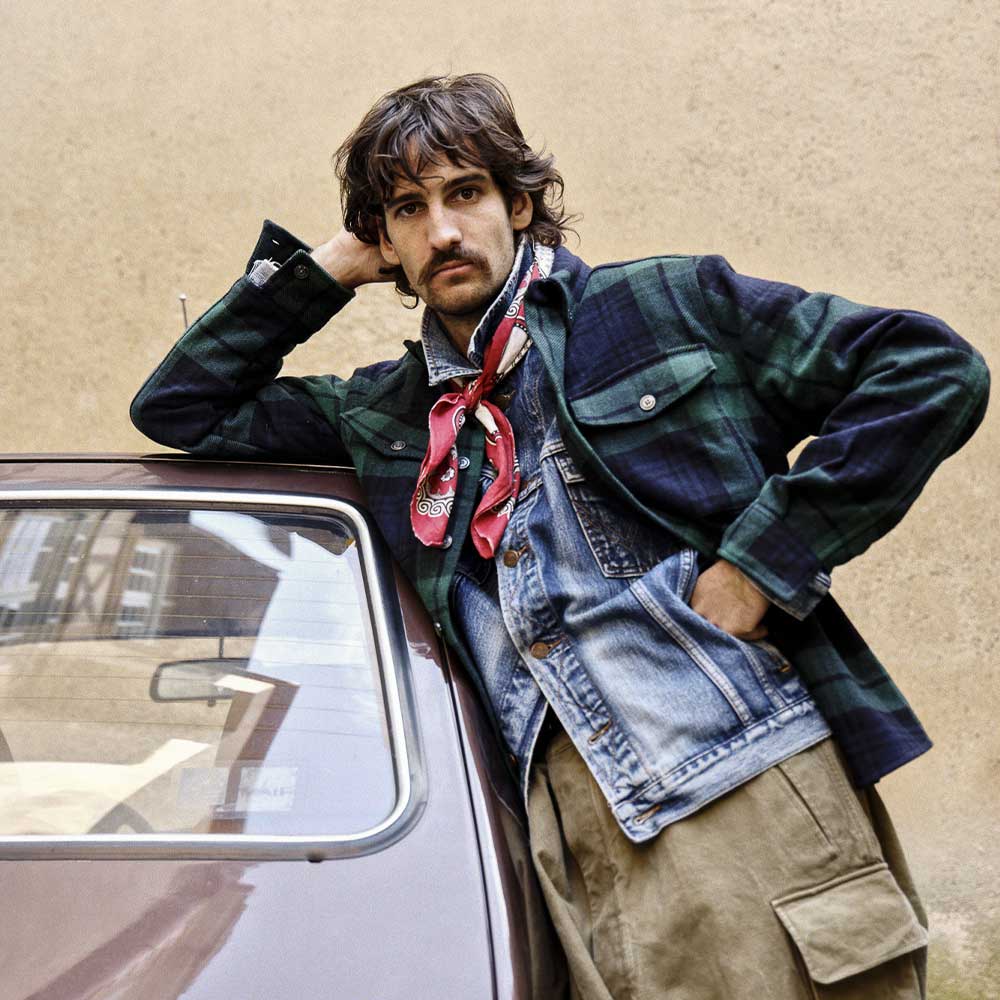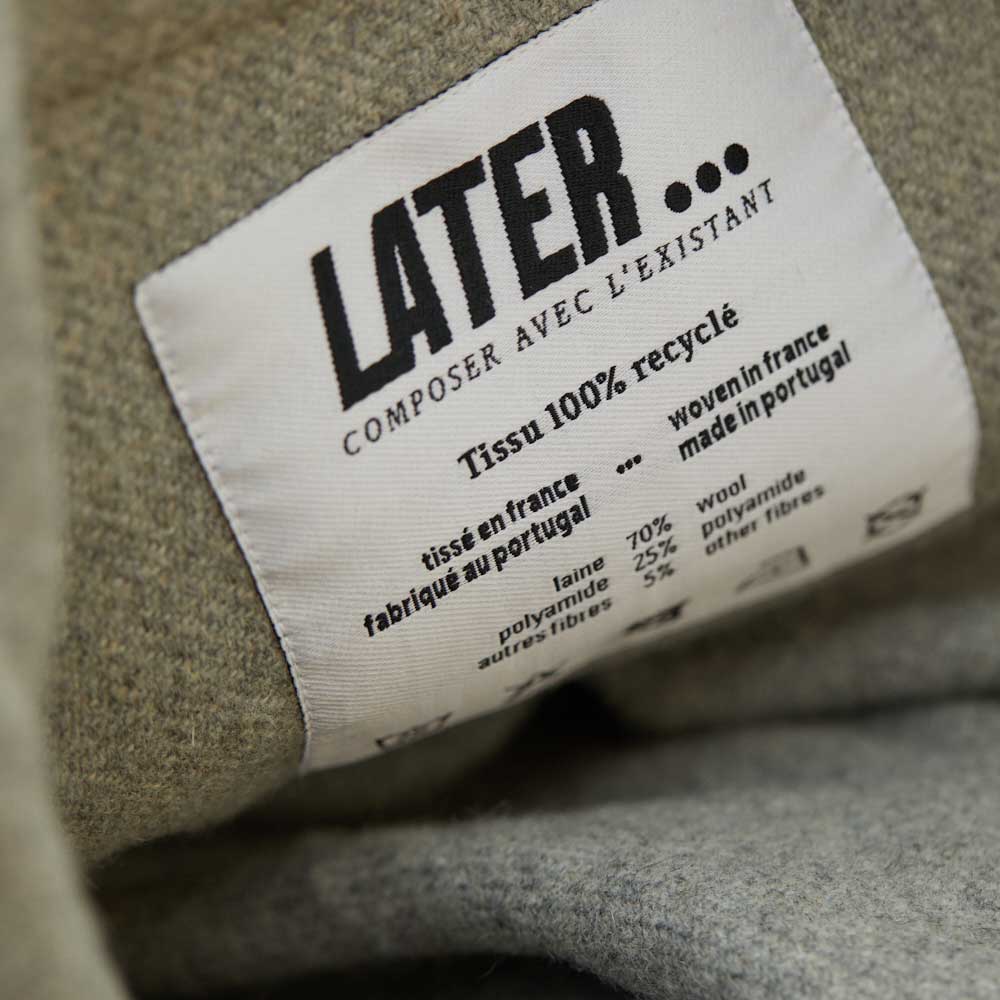 Our wool overshirt is 100% recycled
Why produce new materials when we know that 100,000 tons of clothes are thrown away every year? At LATER… we work with what is there
We think of clothing differently. This starts with the wool sheet we use. It is obtained only from old textiles. Once defibered, La filature du parc in Brassac, in the South of France, turns them into new spools of yarn. Une façon de redonner vie à un stock de vêtements destinés à être détruits.
This unique process allows the reuse of the original garment colors. No dyes are added!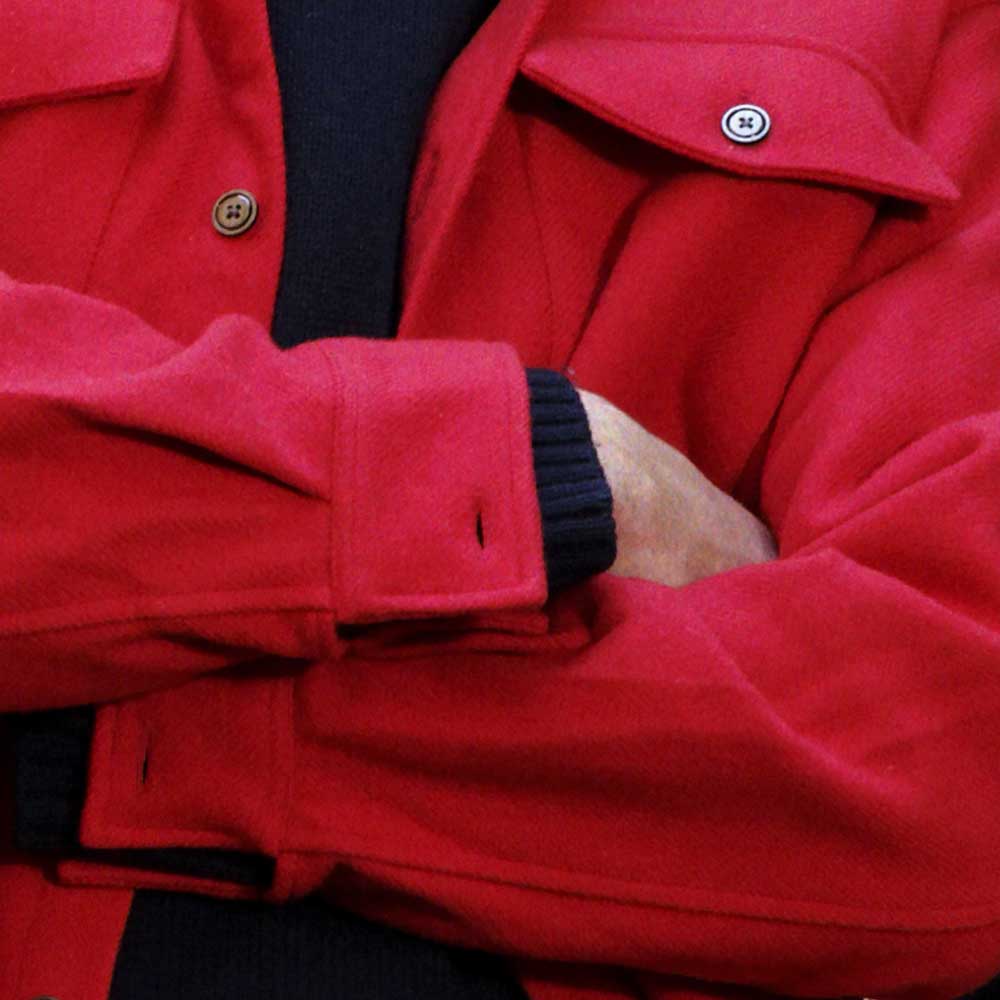 Recycled wool woven in France
Our recycled wool takes on the characteristics of a traditional wool sheet. Whether it is its soft touch or its thickness that makes the piece warm and comfortable, it meets many of our requirements, the first being quality. You can wear the wool casual overshirt for a long time, the wool sheet won't run out of steam anytime soon.
The weaving is done in Castres, at Pierre Calvet. A blend of recycled wool (70%) and recycled polyamide (25%) was chosen.. The rest is obtained from other fibers, already present in the fabrics before they are recycled.
Produce in small quantities, locally
Logical continuation of the use of old textiles to realize our wool sheet, we make the choice of a close production, using local know-how. All our parts are produced in very small quantities in order to control our stock. From yarn to fabric to buttons, every step in the production of this casual wool overshirt is made in France and Portugal. This choice allows us to know personally the people who make our oversheets. This allows us to build strong relationships with our partners but also to ensure the working conditions ourselves.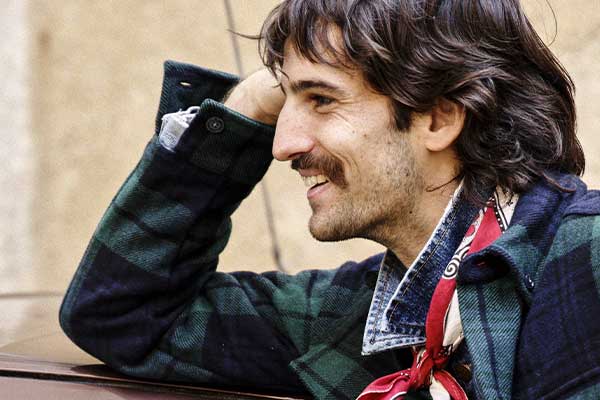 And when you stop wearing that casual wool overshirt, for whatever reason or age, we'll buy it back from you. The deposit is set at 15% of the sale price. Cela évite de faire dormir une pièce dans un placard et qui lui offre une seconde vie.
Size guide: Wool casual overshirt
Choose this overshirt in your usual size. If you like to be very comfortable, choose a size up.
If in doubt, here is the size guide to help you choose the best overshirt for your height and weight. You can also contact us by email or on our social networks for a personalized response.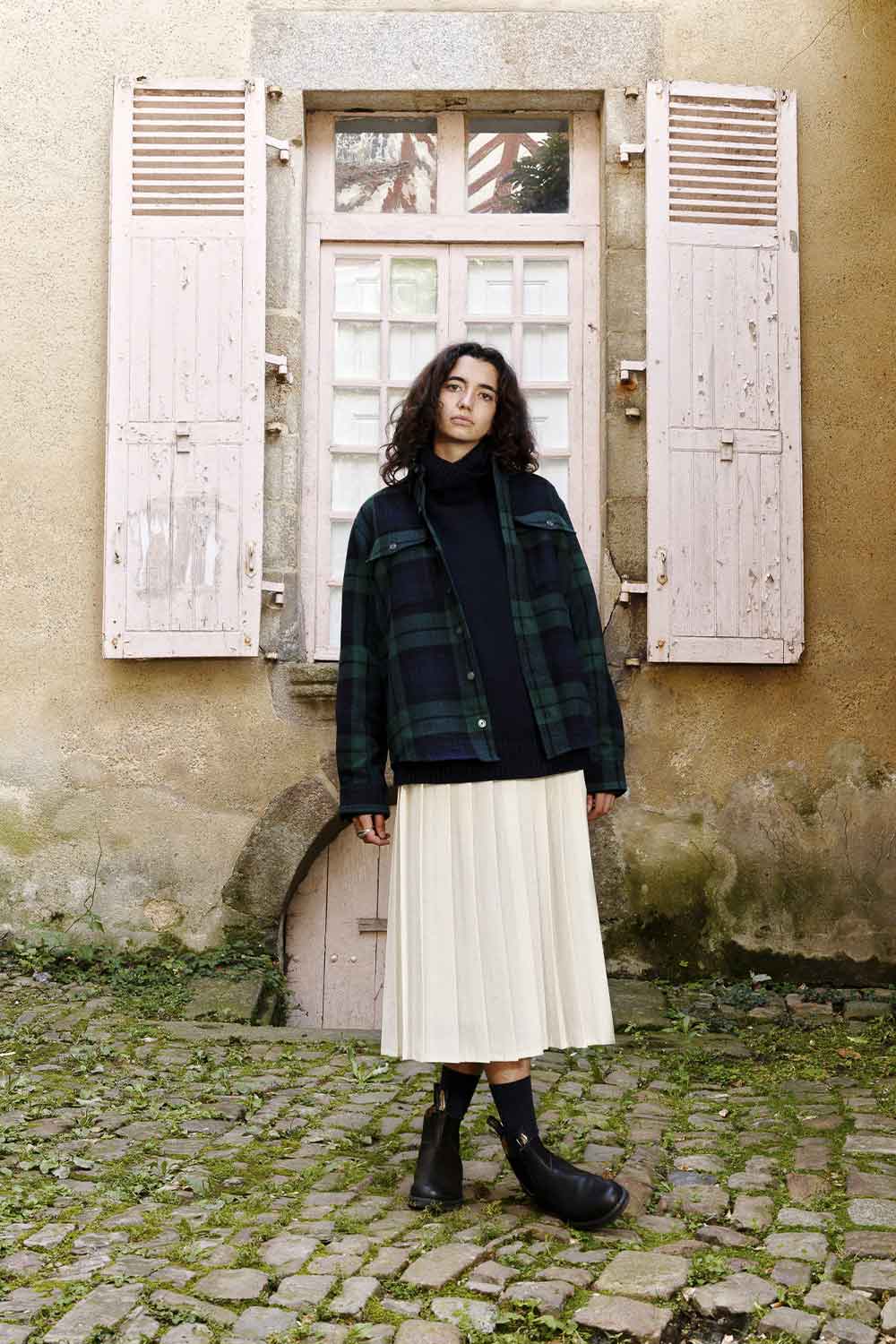 Anouk, 1m75, 54 kg, size M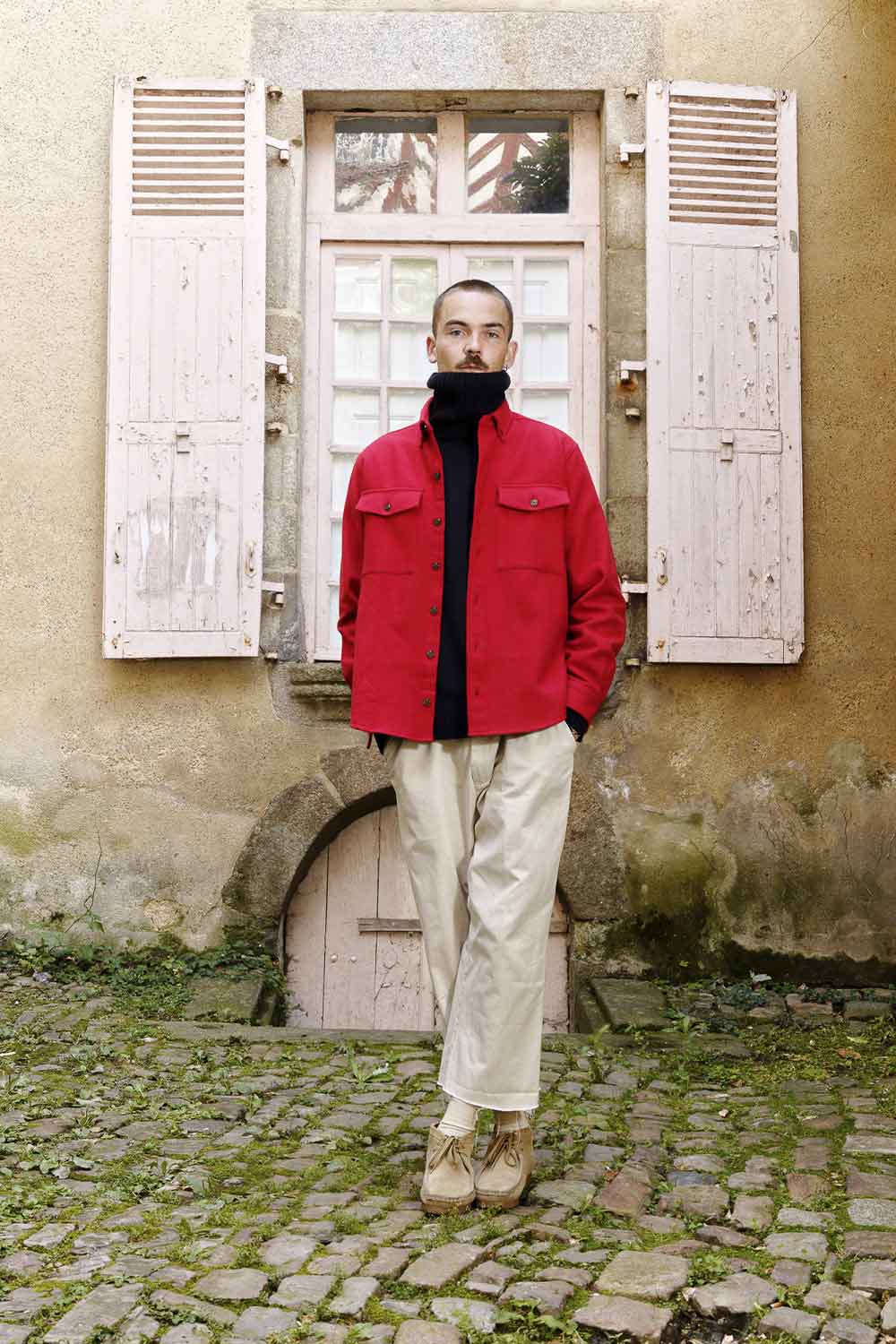 Ferdinand, 1m90, 82 kg, Size XL
A desire to change things
When we launched Later…, we started from an observation: we don't really know what we are consuming. Where do the materials come from? Where are they processed? In what conditions ? Where does our money go?
With Later… we want to bring full transparency. We want to allow the customer to understand what he is buying but, above all, to understand our approach, our choices and our way of producing.
Later… is a life project. It is the desire to give meaning to clothes, but also to the world of fashion. Getting as close as possible to our values, to what motivates us every day: respecting the environment, respecting people. For this, our pieces are entirely made from 100% recycled fabrics. We also rely on local know-how to offer quality, durable and timeless clothing.