Description
Stay warm for the next 10 winters
Our quilted jacket is designed to keep you warm all winter long. Made from a thick, flannel-covered cotton fabric, it's lined and quilted to ensure good thermal protection. Its straight cut, contrasting denim collar, rounded baseball jacket-style hem and two large chest pockets give it a chic and original streetwear style.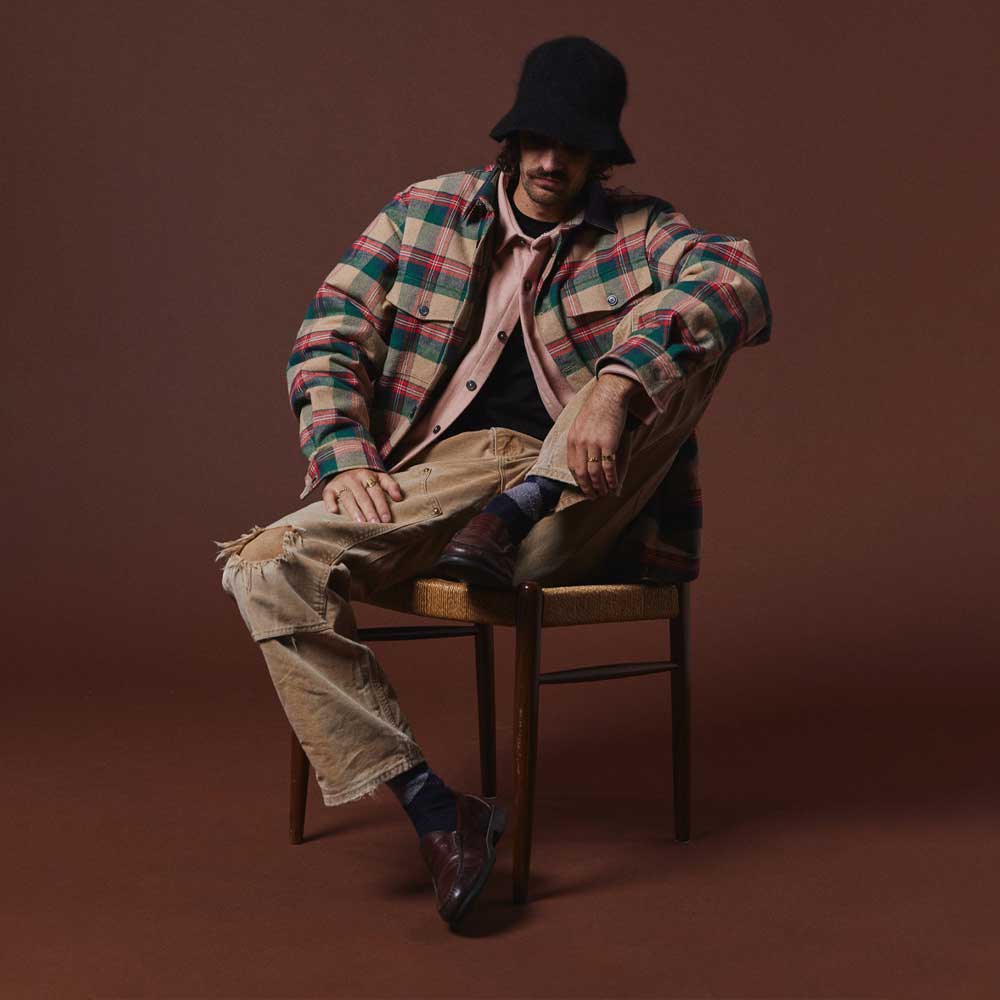 This cotton overshirt, like our entire collection, is made from 100% recycled fabrics..
100,000 tonnes of clothing are thrown away every year in France, and this is our raw material.
Once these old textiles have been defibered, our spinner turns them into new spools of yarn to weave into our garments. It's a way of giving a second life to our used parts.
The cotton canvas used for this jacket is primed to give it a brushed look. Blended with recycled polyamide, this twill weave ensures impeccable durability.
Composition: 50% recycled cotton / 50% recycled polyester
The quilted jacket lining is woven from 100% recycled polyester.
Produce in small quantities, locally
To remain coherent with our will to privilege recycled materials, we make the choice of a close production, using local know-how. All our parts are produced in very small quantities in order to control our stock. From the fabrics to the label and buttons, every step in the making of this overshirt is carried out in France, Spain and Portugal. This choice allows us to get to know the people who make our quilted jackets personally. This allows us to build strong relationships with our partners but also to ensure the working conditions ourselves.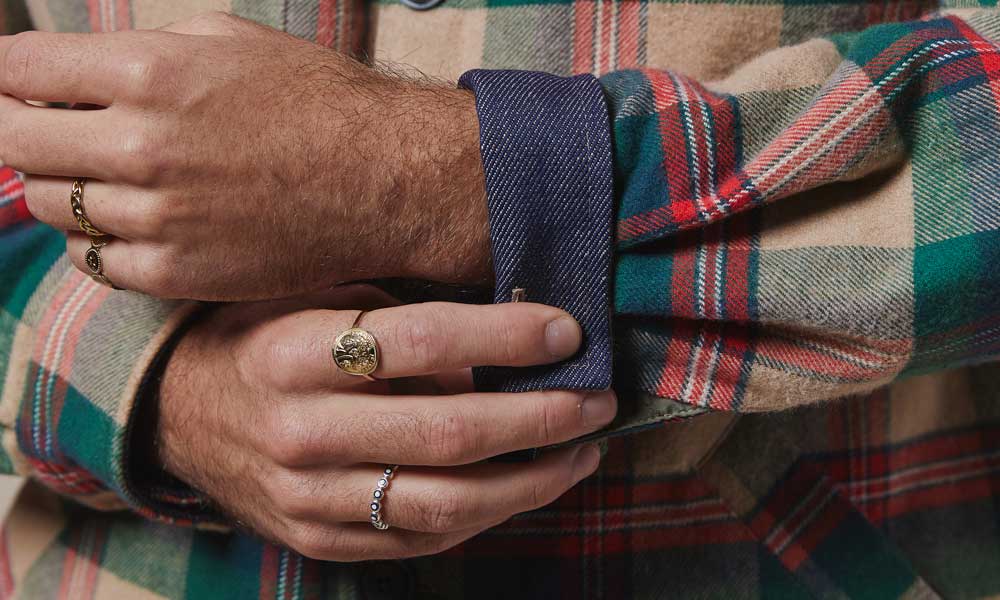 And if you don't wear that jacket anymore, for whatever reason or age, we'll buy it back from you. The deposit is set at 15% of the sale price. This avoids letting a piece sit in a closet, and gives it a second life.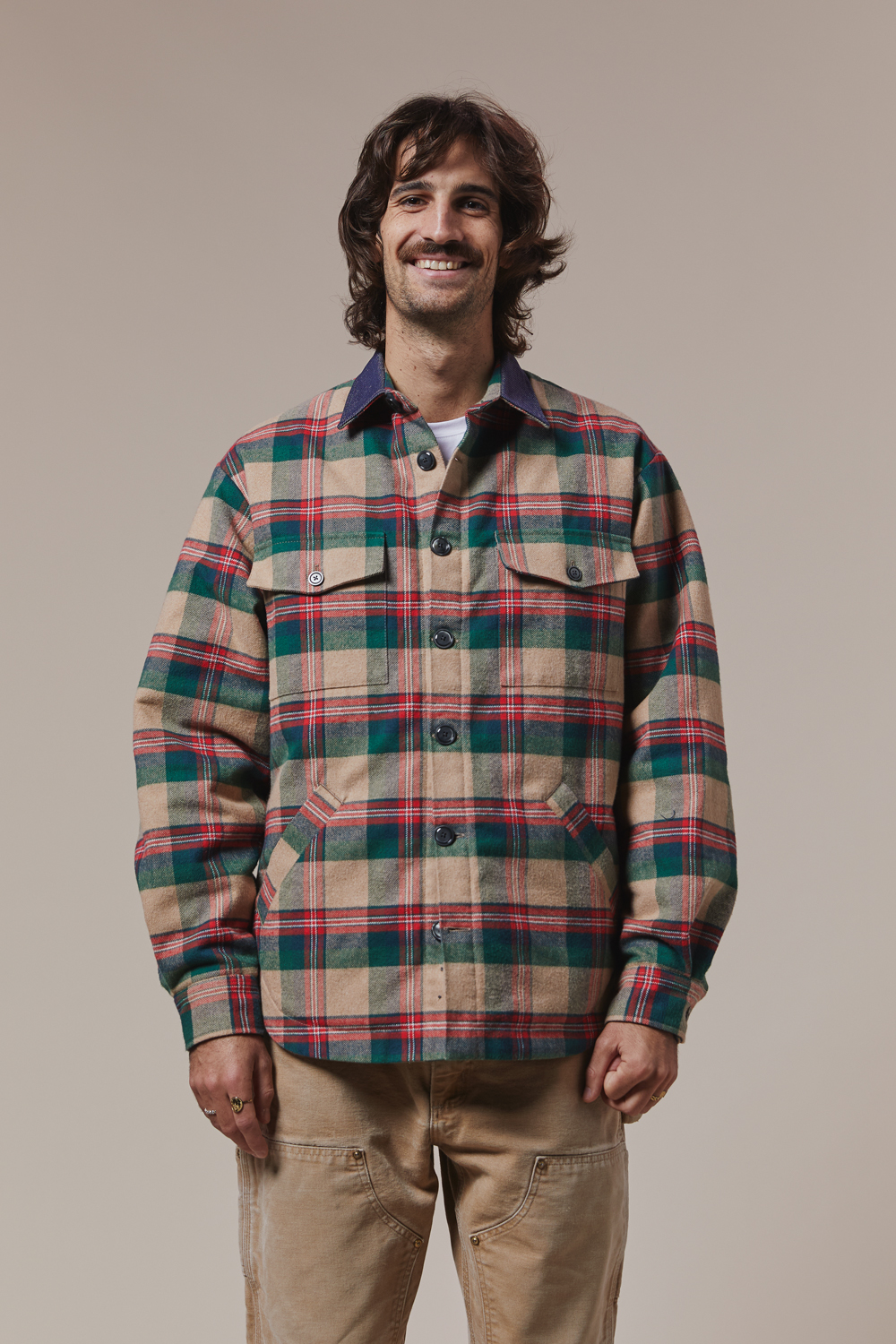 Xavier, 1m80, 67 kg, size M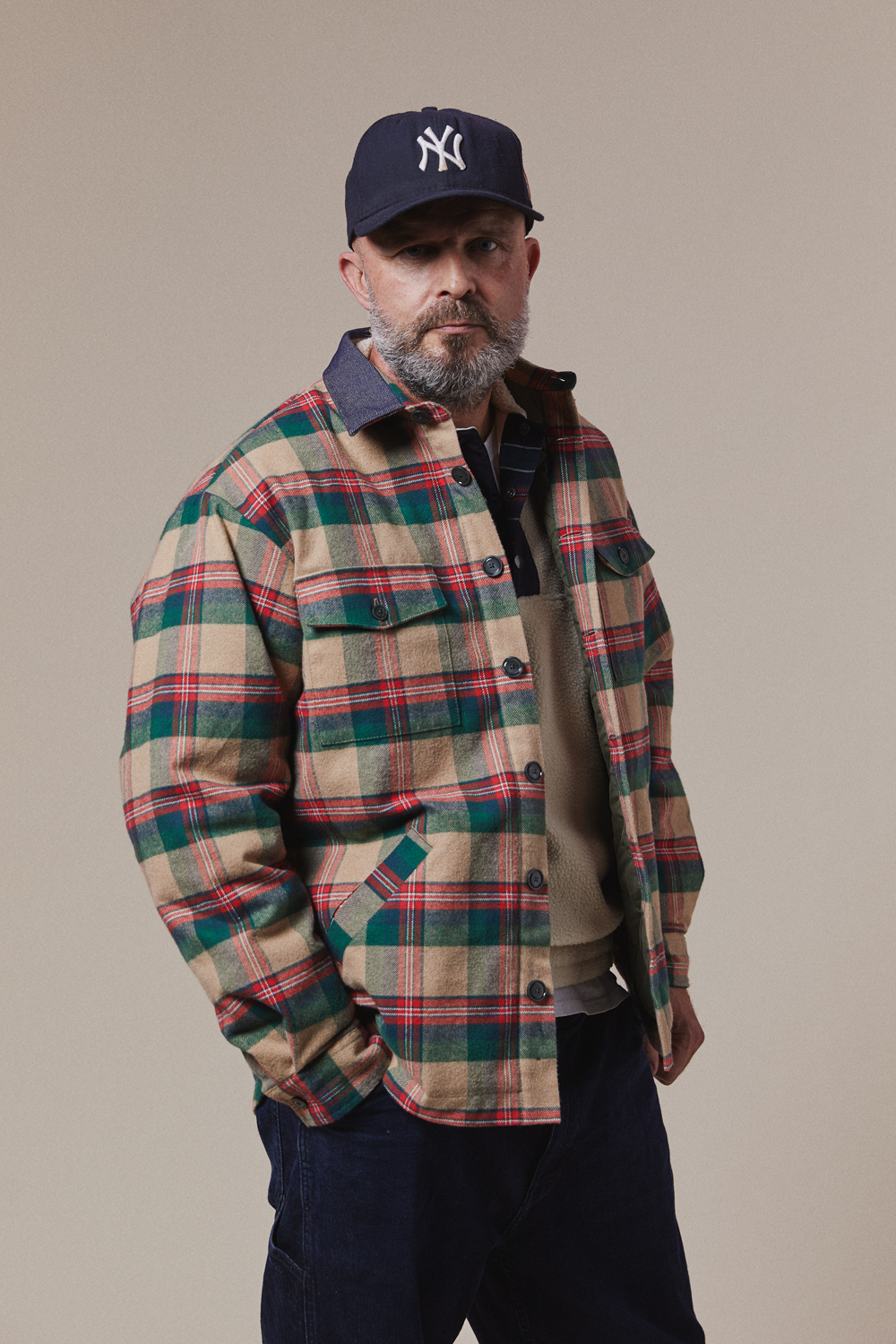 Jérôme, 1m87, 85 kg, size XL
Sizing guide for our recycled quilted jacket
Take your usual size for this jacket.
You can also contact us on the website chat, by e-mail or on our social networks to get a personalized answer.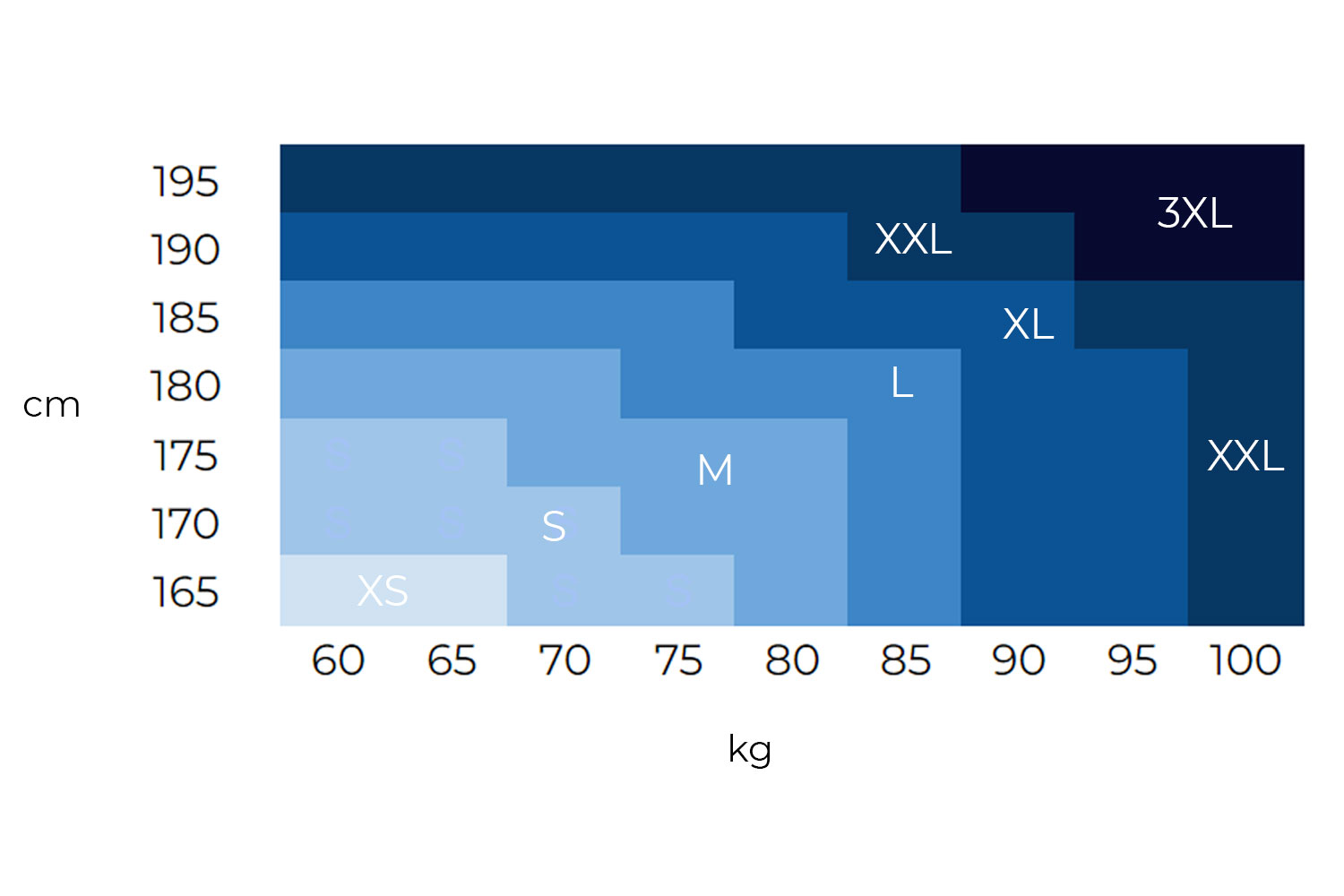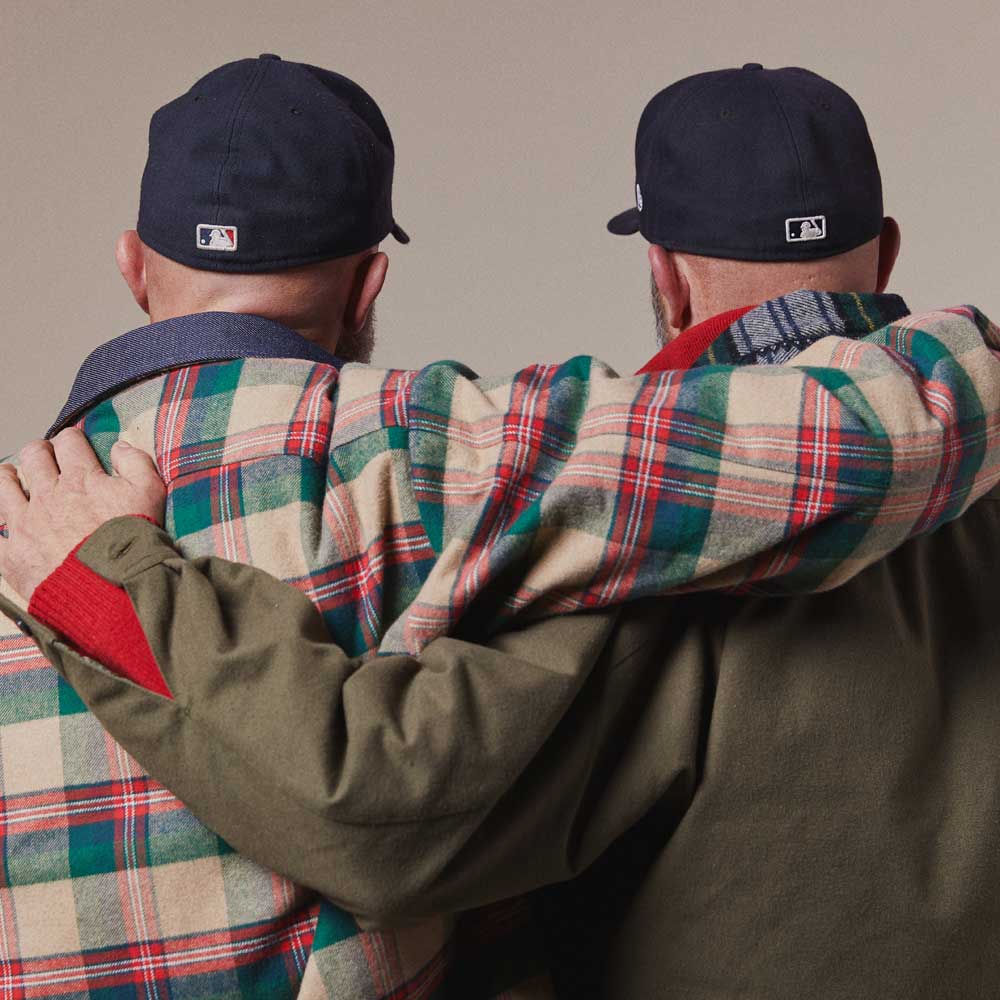 A desire to change things
LATER… , it is a life project. It is the desire to give meaning to clothes, but also to the world of fashion. Getting as close as possible to our values, to what motivates us every day: respecting the environment, respecting people. For this, our pieces are entirely made from 100% recycled fabrics. We also rely on local know-how to offer quality, durable and timeless clothing.