Description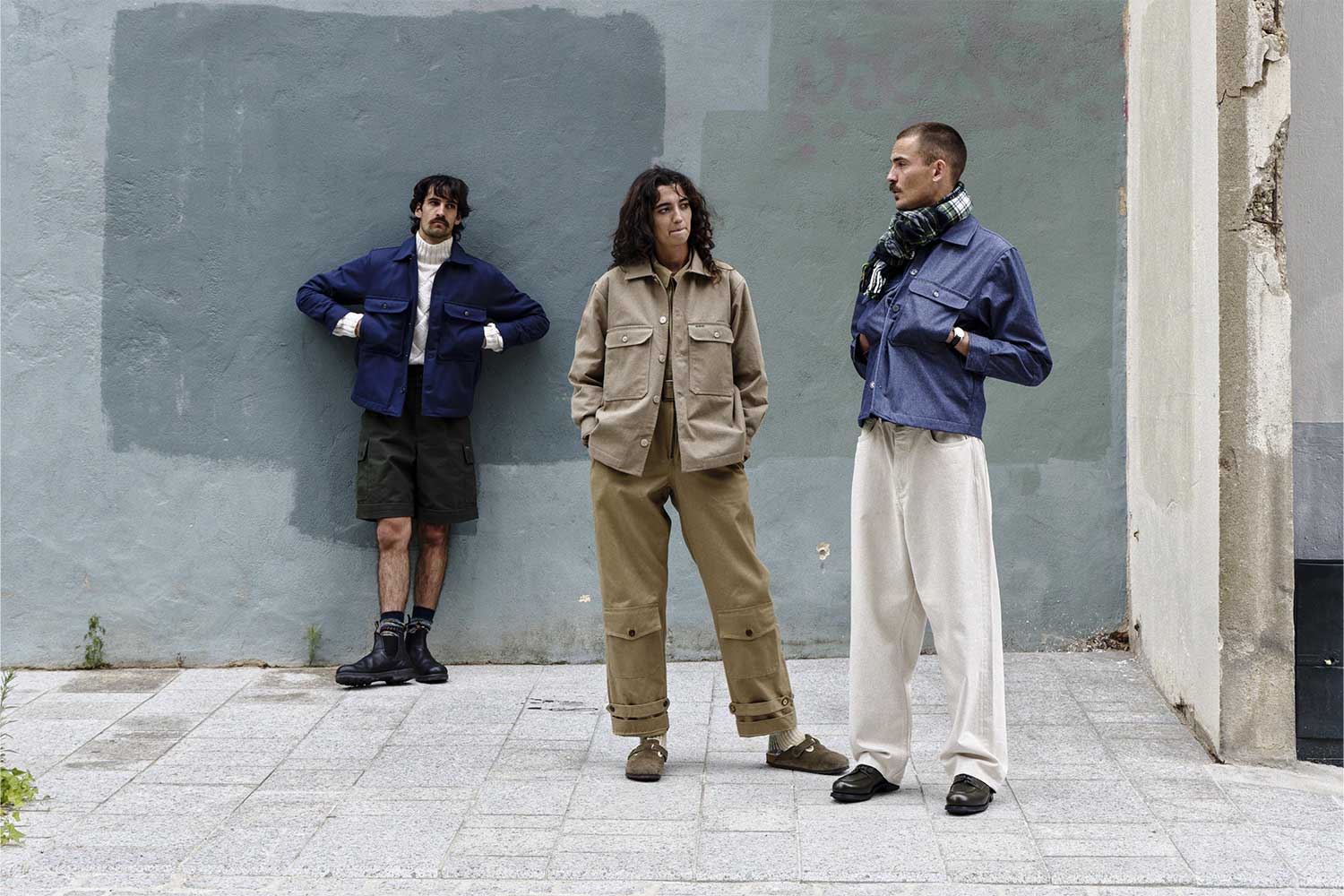 Inspired by the jacket with its straight, short and ample cut, this piece is also inspired by the worker jacket with its multiple pockets. Its originality comes from its square shape, its 2 large central patch pockets and its wide collar. An ideal jacket for mid-season.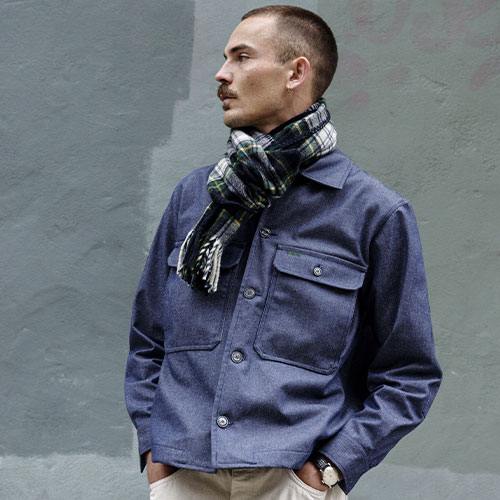 This cotton jacket, like our entire collection, is made with 100% recycled fabrics. 100 000 tons of clothes are thrown away every year in France. It was logical for us to transform these old clothes into our raw material. To offer you high quality products we work with local artisans.
A circular model of the textile industry is possible. We are committed from creation to delivery to offer you a responsible fashion with a style mixing the elegance of timeless pieces and urban life. LATER… is a responsible alternative to today's fashion.
A thick cotton woven in France
For this jacket, we opted for a thick cotton, woven in France. Mixed with recycled polyester, we obtain a very resistant and hard-wearing fabric. This fabric meets several of our requirements, starting with quality.
Composition : 50% recycled cotton / 50% recycled polyester
Produce in small quantities, locally
Logical continuation of the use of old textiles to realize our wool sheet, we make the choice of a close production, using local know-how. All our pieces are produced in very small quantities in order to control our stock as much as possible. From the thread to the fabric and the buttons, all the steps of the making of this jacket are made in France and Portugal. This choice allows us to know personally the people who make our jackets. We can thus build strong links with our partners but also ensure ourselves of the working conditions.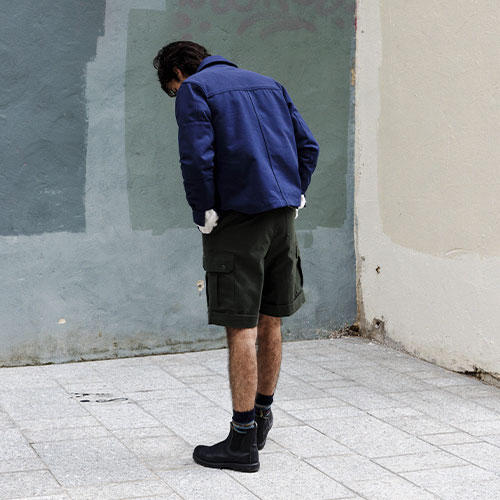 And if you don't wear that jacket anymore, for whatever reason or age, we will buy it back from you. The deposit is set at 15% of the selling price. This avoids a piece sleeping in a closet and gives it a second life.
Choose this jacket in your usual size.
Jerome is 184 cm tall, weighs 78 kg and wears a size L.
In case of doubt, here is the size guide to help you choose your overshirt according to your height and weight. You can also contact us by email or on our social networks to get a personalized answer.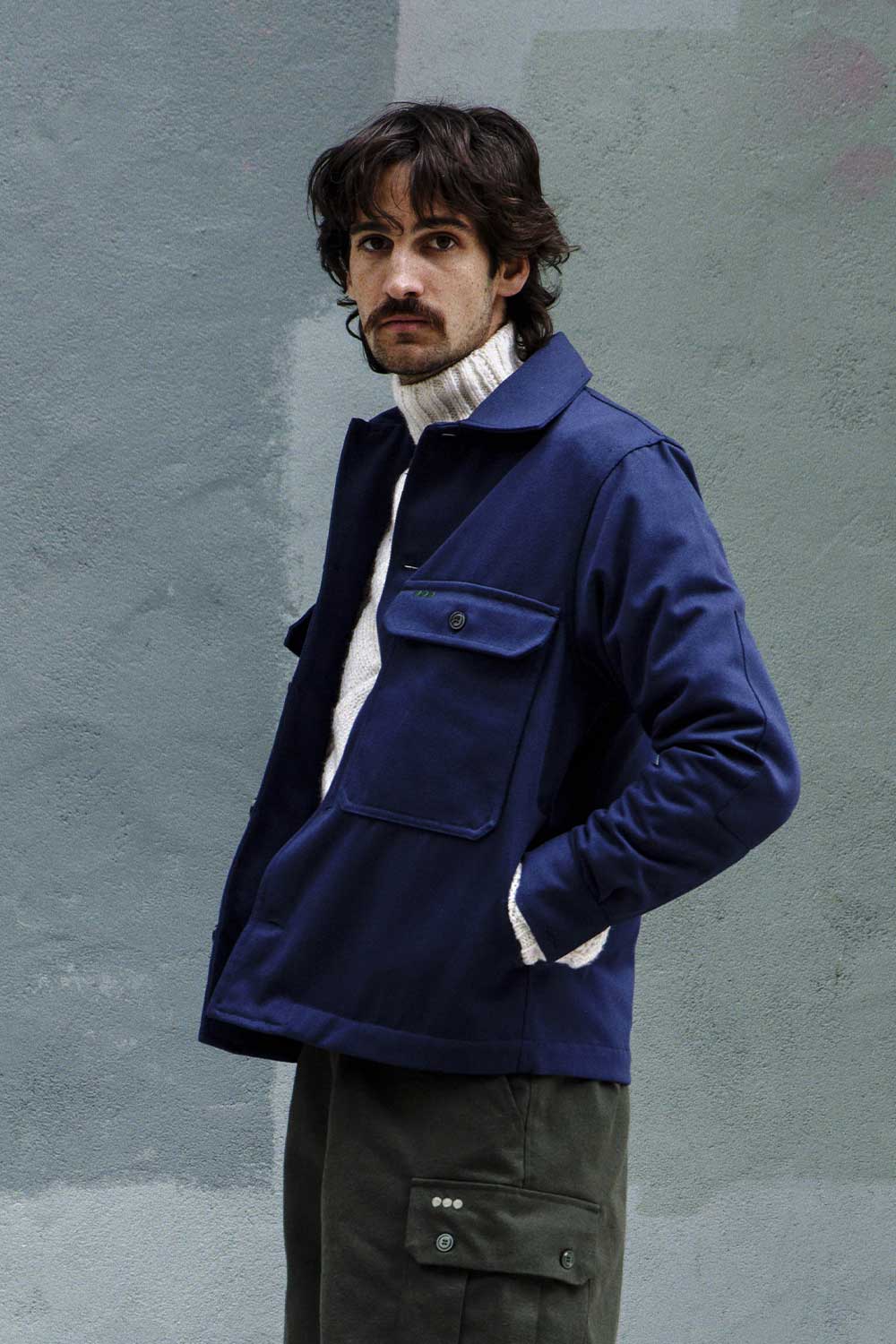 Xavier, 1m80, 67kg, size M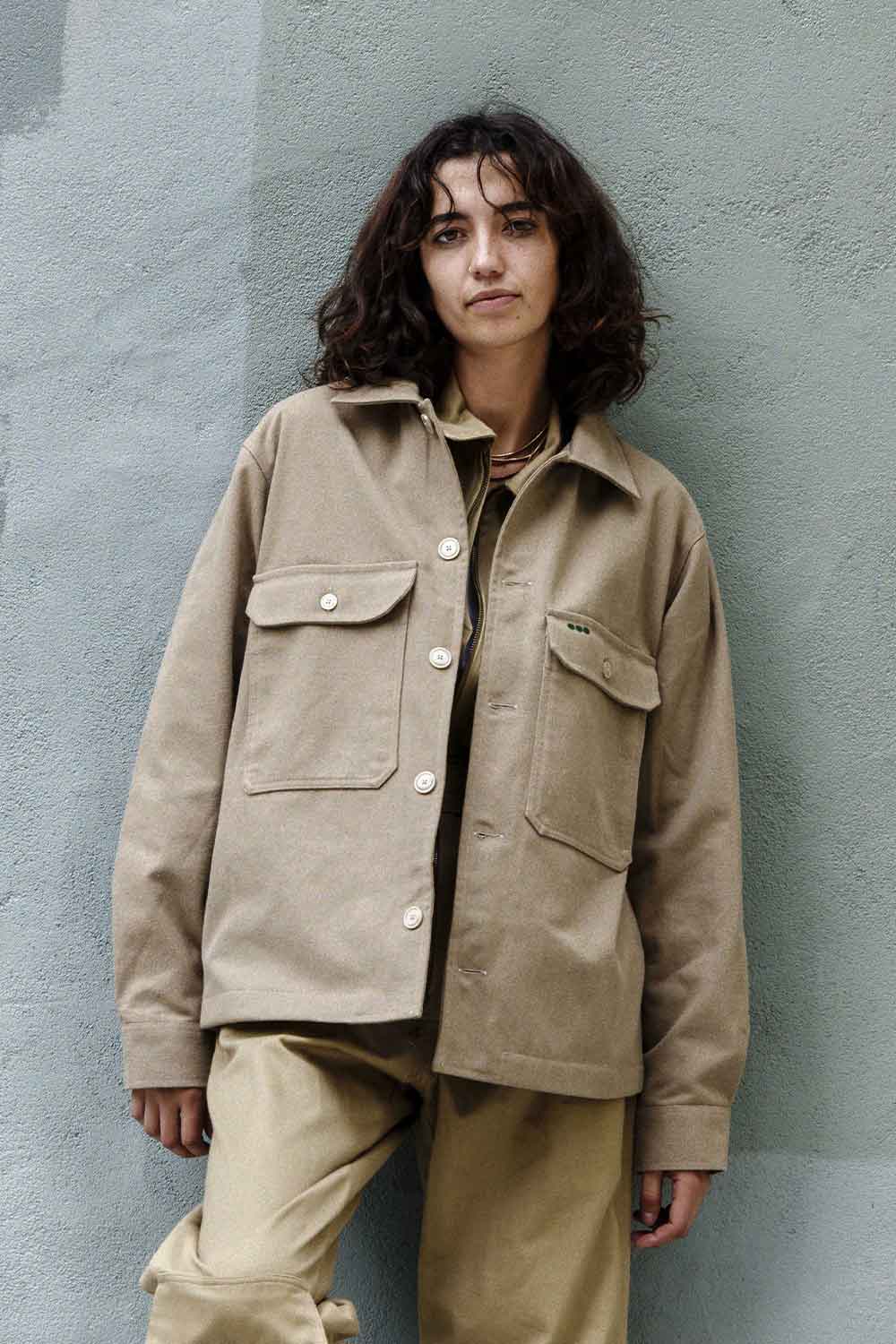 Anouk, 1m81, 51kg, size M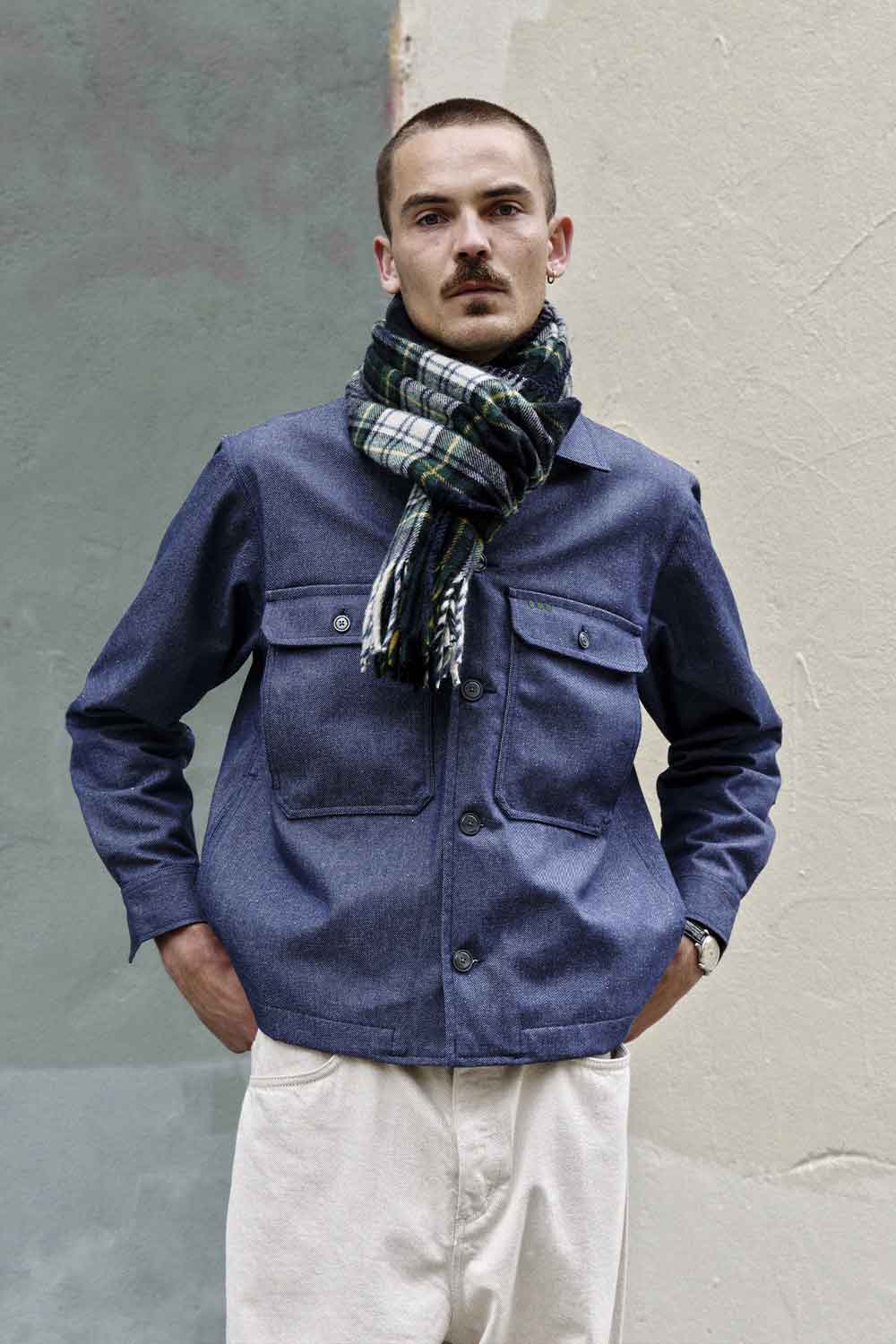 Ferdinand, 1m90, 75kg, size L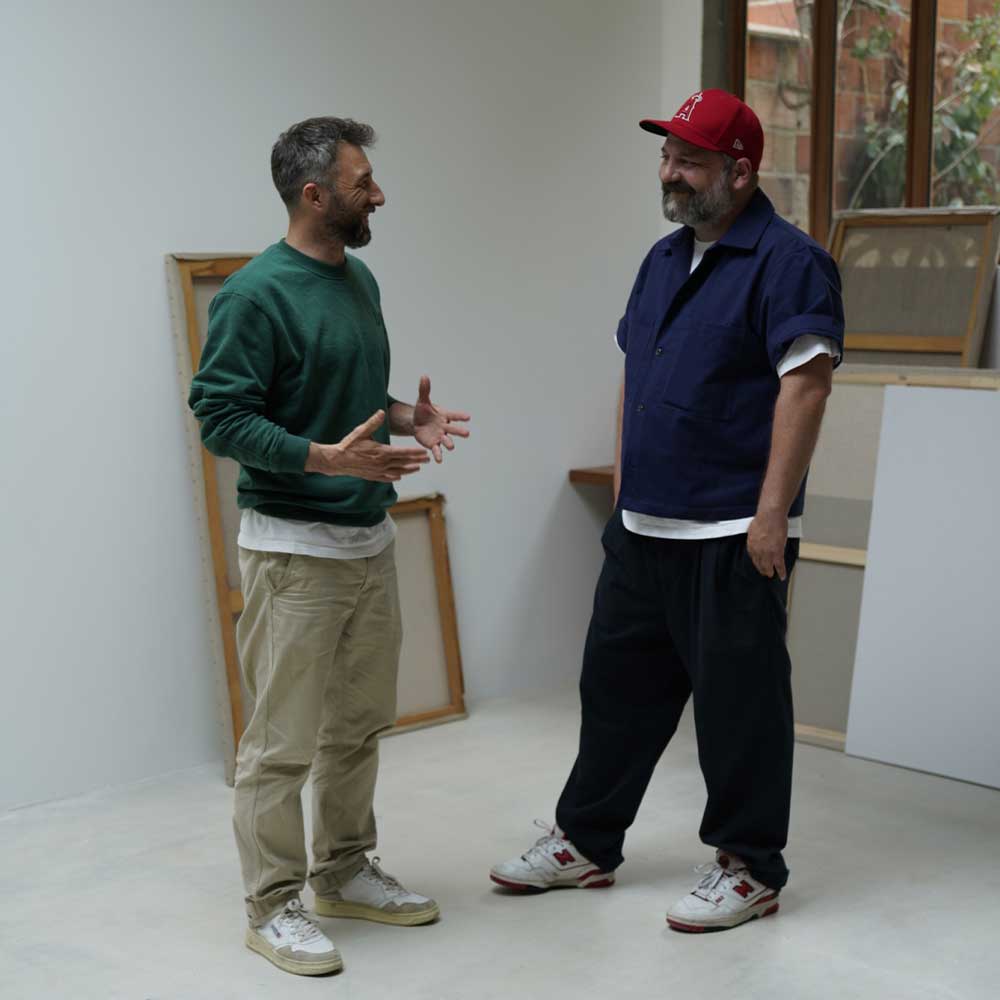 A desire to change things
When we launched Later…, we started from an observation: we don't really know what we are consuming. Where do the materials come from? Where are they processed? In what conditions ? Where does our money go?
With Later… we want to bring full transparency. We want to allow the customer to understand what he is buying but, above all, to understand our approach, our choices and our way of producing.
Later… is a life project. It is the desire to give meaning to clothes, but also to the world of fashion. Getting as close as possible to our values, to what motivates us every day: respecting the environment, respecting people. For this, our pieces are entirely made from 100% recycled fabrics. We also rely on local know-how to offer quality, durable and timeless clothing.
Benoît & Benjamin